Israeli Supreme Court Invalidates Litigation Clause in Facebook's User Agreement
Facebook requires users to agree that any lawsuits brought against the company be litigated in California
Israel's Supreme Court ruled against Facebook in a class action proceeding on Thursday, invalidating a user agreement clause requiring lawsuits against the company to be filed in California.

For daily updates, subscribe to our newsletter by clicking here.

The court sided with a legal opinion submitted by Israel's attorney general's office, which argued that mandatory adjudication in California is an unfair condition in the agreement signed by users of Facebook in Israel. At the same time, the court ruled that lawsuits against the company in Israel must be tried according to California law. The stipulation that California law apply in the case of local lawsuits is not in itself invalid or prejudicial against Israeli users, the court said.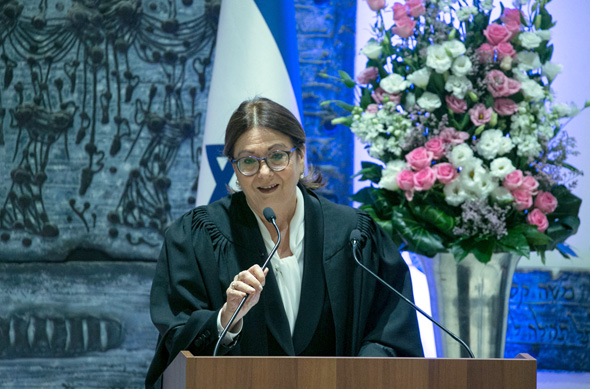 Chief Justice Esther Hayut of Israel's Supreme Court. Photo: Ohad Tsoigenberg

The court handed down the decision as part of action proceeding against Facebook and its Irish subsidiary over privacy violations alleged by a group of Israeli users. Facebook's Irish subsidiary handles the company's Israeli users. Facebook had filed a motion to dismiss the suit based on the jurisdiction clause but the request was rejected by a lower level court. Facebook appealed to the Supreme Court, prompting the intervention of the attorney general's office.

Chief Justice Esther Hayut explained the court's ruling. "Most of Facebook's users (in Israel) do not have means and information to carry out litigation in California...which creates an unbalanced situation," Ms. Hayut wrote.

The justice added that the Facebook's user base of 4.5 million people in Israel represents a significant business presence in the country. Having to defend against litigation in Israeli courts does not pose an unbearable burden for the company, she wrote.

"We cannot ignore the vast gap in power between Facebook Ireland and its Israel users," Ms. Hayut's ruling reads. "Facebook Ireland is a giant foreign company operating in a large number of countries around the world, which makes it challenging for Israeli users to sue. Facebook Ireland has no incentive to accommodate the rights and interests of Israeli consumers and that is why their bargaining position is especially weak."