Digital Wallet Startup Colu Mints New Cryptocoin
The Israeli startup uses blockchain technology to create localized digital currencies, designed to encourage local spending within communities
Blockchain-based digital wallet startup Colu has launched a new Ethereum-based digital coin. Dubbed Community Currency (CC), the new coin is joining Colu's existing cryptocurrency, Colu Local Network (CLN), introduced earlier this year.

For daily updates, subscribe to our newsletter by clicking here.

Existing Colu mobile app users were first offered the option to partake in the CC token drop on Thursday. The new cryptocurrency is set to be delivered on June 13 via an airdrop directly into users' Colu wallets, the company announced. In a statement, Colu said the CC coins could be used to purchase products and services offered within local communities.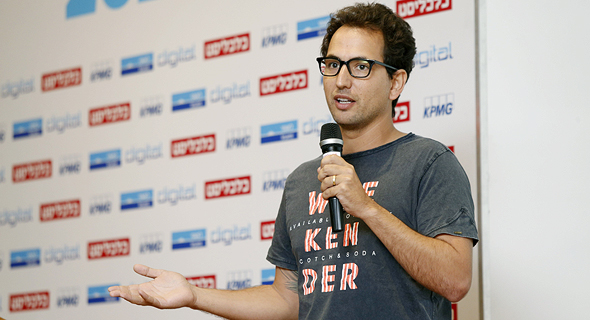 Colu co-founder and CEO Amos Meiri. Photo: Amit Sha'al

Founded in 2014 and headquartered in Tel Aviv with an additional office in London, Colu uses blockchain technology to create localized digital currencies designed to encourage local spending within communities. The company launched its digital wallet, available in Tel Aviv, Haifa, East London, and Liverpool, in early 2017. According to company data, Colu has 150,000 users and accounts for 125,000 monthly transactions.

Colu stated that in the 24 hours following the announcement of the CC coins, 60% of Colu users registered to receive the digital currency.

In February, Colu brought in $20 million in an initial offering of its first cryptocurrency. The company also announced it had received an equity investment of $8.5 million. Colu previously raised $26.5 million from investors including U.S.-based Spark Capital, Israeli holding company IDB Development Corporation Ltd., and Tel Aviv-headquartered Aleph VC.