SAP's Venture Arm Sets Up Tel Aviv Office to Scout for Early Stage Startups
SAP acquired Israel-based customer identity management company Gigya in 2017 to address GDPR
SAP.IO, the early stage venture arm of multinational enterprise software company SAP SE, has recently inaugurated offices in the heart of Tel Aviv. The company is looking to invest in local startups in very early stages, said Orna Kleinman, managing director of SAP Labs Israel, in an interview with Calcalist last month.

For daily updates, subscribe to our newsletter by clicking here.

SAP.IO was launched in March 2017 with an initial investment of $35 million. The fund has offices in San Francisco, New York, Berlin, Potsdam, and Bangalore. As part of the expansion in Israel, Ido Fishler was appointed as investment lead, and Inbar Yacoby was appointed as head of SAP.IO's Israel venture lab. In February, Gadi Krumholz was appointed as vice president of the Israel ecosystem at SAP.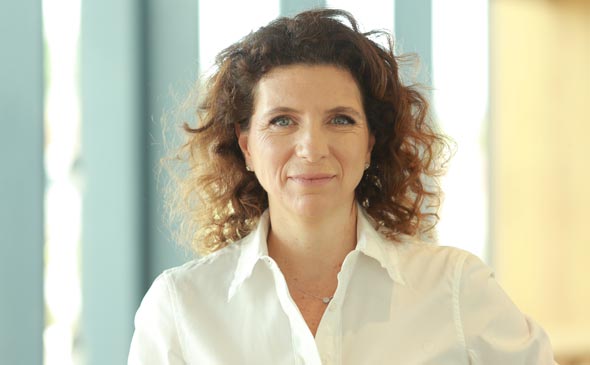 Orna Kleinman, managing director of SAP Labs Israel. Photo: Orel Cohen
According to a January announcement, SAP.IO invested in BigID Inc., an Israel-based startup that uses machine learning and identity intelligence technologies to track and protect organizational customer and employee data. In 2017, SAP acquired Israel-based customer identity management company Gigya to address the European Union's General Data Protection Regulation (GDPR).
SAP also had a veteran, larger venture arm focused on growth stage investments. In 2014 the arm was spun out and rebranded as called Sapphire Ventures, and SAP is now a limited partner of the firm. Sapphire Ventures invested in Israel-linked video creation and distribution company Kaltura Inc. and code management startup JFrog Ltd.