Israeli Research University Aims to Raise $1.8 Billion by 2024
Israel's Technion has research partnerships with over 200 global universities and research institutes
An Israeli research university aims to raise $1.8 billion by 2024 in an attempt to better prepare for the fourth industrial revolution. The global donation campaign by the Technion, an engineering and science university located in Israel's port town Haifa, was launched in 2014. The institution aims to use the funds to bolster the activities of its multidisciplinary research centers, president Peretz Lavie said, speaking at the university's annual board of governors meeting Sunday.

For daily updates, subscribe to our newsletter by clicking here.

Israeli universities have been falling down in global rankings in recent years. In the annual Academic Ranking of World Universities (ARWU), also known as the Shanghai Ranking, published in August 2017, only the Technion ranked within the first 100, falling from 69th place to the 93rd. In a November employability report published by London-based magazine Times Higher Education the Technion was ranked first in the world in digital skills and third in corporate links, based on research by Berlin-based research institute Trendence.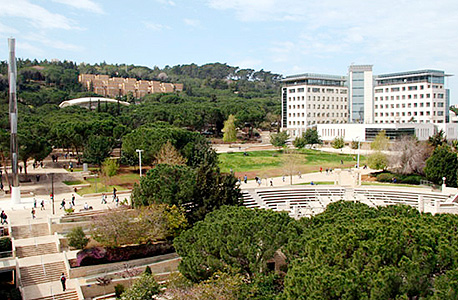 The Technion. Photo: Technion - Israel Institute of Technology

The Technion has research partnerships with over 200 global universities and research institutes. In December the Technion and China-based Shantou University inaugurated a joint research University in southeast China, the Guangdong-Technion Israel Institute of Technology. Enrolled students currently receive a Technion diploma. Since 2011 the Technion also has a partnership with U.S.-based Cornell University, called Cornell Tech, which offers both masters and postdoctoral programs.

Speaking at the annual board of governors meeting, Mr. Lavie said that over the past two decades the institute has focused on establishing multi-disciplinary research centers in innovative fields such as nanotechnology, sustainable energy, engineering and life sciences, autonomous systems and cancer research. Now the Technion is looking to add fields such as artificial intelligence, cybersecurity, environmental development and quantum science and engineering, he said.

The aim of the global donation campaign is also to help the university recruit new faculty, Mr. Lavie explained.

The Technion has already managed to raise almost 40% of the target sum, said in a statement Boaz Golani, Technion vice president for external relations and resource development.

American businessman, philanthropist, and president of the World Jewish Congress Ronald S. Lauder is the honorary chairman of the global campaign. He will host a launch event for the campaign in New York in October.