Israeli Defense Ministry Selects Developer for $2-Billion Communications Base
The announcement marks a milestone for the military's massive push to move its offices from the greater Tel Aviv area to the Negev desert region
The Israeli Ministry of Defense's plan for a new technology and communications base in the country's Negev desert reached an important milestone on Monday with the selection of a consortium to build and then operate the military base.

For daily updates, subscribe to our newsletter by clicking here.

Shikun & Binui Ltd. and Africa Israel Investments Ltd. are the two Israel-based companies that teamed up for the proposal that won the ministry's tendering process. The ministry will pay the companies nearly $2 billion for construction and additional fees for operating the base on a 25-year contract.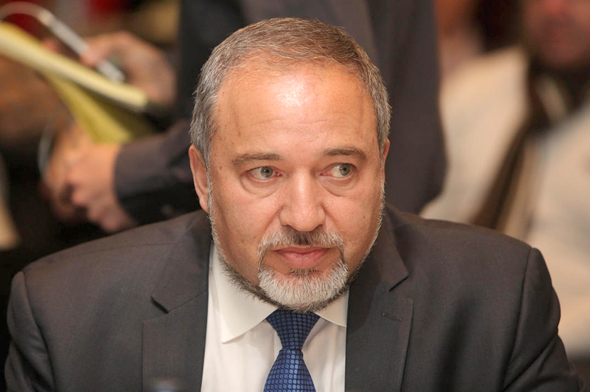 Defense Minister Avigdor Lieberman. Photo: Orel Cohen

The new base will be built on 44 acres at an office park in the city of Be'er Sheva, adjacent to the campus of Ben-Gurion University of the Negev and its highly regarded cybersecurity researchers, according to the ministry. The plan calls for 150,000 square meters of office space where 5,000 soldiers will serve, mostly in signal intelligence and technology units. The Air Force's Ofek unit, which is in charge of developing software used in aircraft, and the military's Southern Command headquarters will be located at the new base.

Many of these units are currently located at military bases in the densely populated Tel Aviv area, often on highly desirable real estate. The new base is part of a larger push by the military to move the bulk of its offices to the country's sparse Negev desert, which is about sixty miles south of Tel Aviv.

Itzik Cohen, a retired brigadier general and a senior official at the defense ministry, said in a statement the primary goal of the project is to provide the military with advanced infrastructure for operational purposes. But he acknowledged that the move could help alleviate the demand for real estate around Tel Aviv while providing an economic boost to Negev communities. Mr. Cohen said the military's relocation plan is a "national project" that will cost about $16 billion.

In anticipation of the move, international tech companies have been opening offices at the Gav-Yam Negev Advanced Technologies Park in Be'er Sheva and recruiting graduates of Ben-Gurion University. Some of the neighbors that have moved in over the past several years include EMC Corp., the U.S.-based data storage and cloud computing company, Deutsche Telekom AG, Oracle Corp., and IBM Corp.

The Israeli government is hoping the exchange of research and personnel across academia, military, and industry will be fertile enough for the area to become a new global tech hub.