Prince William to Visit Israel, Palestinian Territories
During a five-day tour of the region in late June, Prince William will visit Tel Aviv, the West Bank, and Jerusalem
The Duke of Cambridge Prince William, Queen Elizabeth's eldest grandson and second in line for the British Crown, will visit Jordan, Israel and the Palestinian Territories in a five-day tour of the region in late June.

For daily updates, subscribe to our newsletter by clicking here.

Prince William's tour will mark the first official visit to Israel by a member of the British royal family. The prince will land at Ben Gurion Airport on June 25 and will stay at the historic King David Hotel in Jerusalem, according to a statement released by the British Royal Family on Monday. During his visit, Prince William is scheduled to meet with Israeli Prime Minister Benjamin Netanyahu and Israeli President Reuven Rivlin.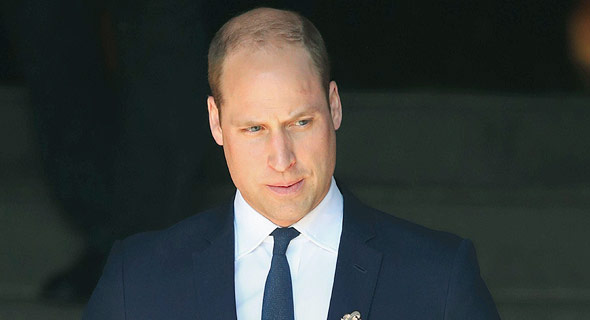 Prince William. Photo: AP

At a special event in Tel Aviv, the prince will also meet with four unnamed Israeli startups, the statement said.

The itinerary for the prince's visit to the Palestinian Territories includes a meeting with Palestinian President Mahmoud Abbas in Ramallah, meetings with young Palestinians in the West Bank and a tour of the old city of Jerusalem, according to the statement.

After officially recognizing Jerusalem as Israel's capital, in May, the U.S. moved its embassy to Jerusalem, making it the first foreign embassy in the city. Most of the 80 embassies in Israel today are located in Tel Aviv, the country's commercial and cultural capital.