SoftBank Subsidiary Arm to Establish Labs in Israel in Partnership with Telco
Network technology firm Telco Systems turned to Arm for the collaboration as the company continues a pivot from hardware to software
Arm Holdings, the British chip designer that SoftBank acquired in 2016, is partnering with telecom network technology company Telco Systems to develop new networking infrastructure products based on Arm architecture, Telco announced Wednesday. As part of the partnership, Arm will set up labs at Telco's Israeli offices, where most of Telco's research and development activity takes place, said Telco CEO Ariel Efrati in a Wednesday interview with Calcalist. Arm will also be making a strategic investment of $3 million to $4 million in Telco, he added.

For daily updates, subscribe to our newsletter by clicking here.

Telco, dually-headquartered in Mansfield, Massachusetts and northern Israeli town Yokneam, is a subsidiary of London-listed BATM Advanced Communications Ltd., an Israeli telecommunication company. Telco's clientele includes Verizon and multinational broadband and telecommunication provider Telefónica S.A.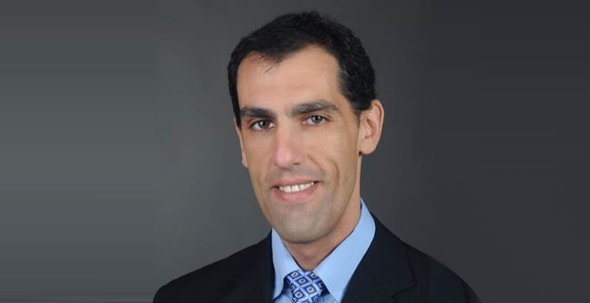 Telco CEO Ariel Efrati. Photo: PR

Since he was appointed five years ago, Telco pivoted from hardware to software, Mr. Efrati said, adding that much of the company's focus has been on network functions virtualization (NFV). NFV enables a software layer for network services that performs many of the functions traditionally performed by hardware.

Telco's NFV system supports both Intel and Arm architecture, Mr. Efrati explained, and that's "where the partnership with Arm comes in."

Chips using Arm architecture control around 90% of the mobile processor market, with customers including Apple, Qualcomm, and Samsung, while Intel has dominion in the desktop sector. In recent years, Arm has increased its focus on servers and networking infrastructure, defining it as one of its growth opportunities until 2025.

"We approached them a year ago, at just the right time," Mr. Efrati said. The collaboration was signed just a week ago, following several demos and demonstrations.

In addition to the investment, which will be used to add 30 people to the company's current 200 employees, Arm and Telco also signed a multi-year development agreement, Mr. Efrati said. Though not part of the contract, long-time Arm customers such as Marvell Technology Group Ltd. and NXP Semiconductors N.V. are also participating in the program, he added.