Opinion
The Newsroom Is Finally Facing a Revolution
Forget about tape recorders and moral questions—the newsroom, and journalism as you know it, is about to change
The core of the news business is so intense and so dynamic that it leaves very little room for innovation around it. This is why this ecosystem, consisting of the newsroom and the journalistic work, is last to implement technology. As dynamic as the news business is, technological changes are slow and real revolutions only come once every few decades.

For daily updates, subscribe to our newsletter by clicking here.

Compare it to other media industries, you'll see that good old tape recorder, or a mobile phone, is still the main gadget used by journalists and that moral questions are still the central conflict in the journalists' life. How does this correspond with the bigger picture of the media business, which landscape has completely changed in the past decade, crafted by two giant forces called Facebook and Google?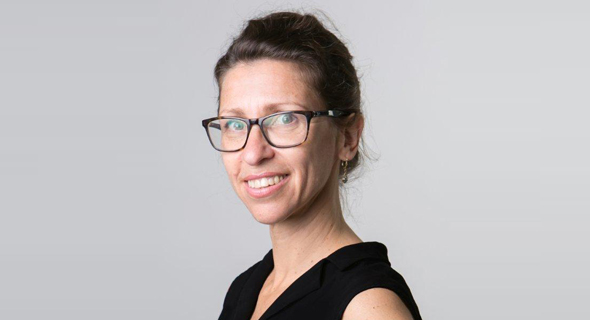 Yael Shafrir. Photo: PR

Facebook has turned its back on news sites, catalyzing publishers losing their traffic and shuttering their doors. U.S. outlets are fighting openly on Twitter with President Trump, putting at risk what's considered to be the heart of democracy: freedom of the press. Fake news, a term that will forever be recognized with our time, is creating an anti-journalistic atmosphere, leading to a loss of trust between publishers and their readers. Additionally, economic powers, connected with the fortitude of the duopoly, are putting at risk the sustainability of the journalism business. Currently, it looks like if the news business continues as is—it's probably not going to make it to 2020.

The game of the internet is clear: you get free content, you consume free ads and branded content in return. This game is even more apparent to gen Z, born and raised on the internet. These users will not object to commercial content, but they will push back on branded content trying to dress up as editorial stories. The future of the newsroom incorporates a takeover of brands on the publishers' content. This will not come as a surprise, nor get the user turned off. It will be a fair play in which relevant brands sponsor content that is addressing their target audience.

Publishers are not the only ones that are changing. Advertisers are changing too and over the next couple of years they will continue stepping into the editorial world, creating content for their target audience, engaging with them, regardless of their commercial goals. We will find technology companies delivering tech news to their tech enthusiastic audience, we will find healthcare companies reporting about pharmaceutical innovation, we will see more brands stepping into community management, transforming their users into storytellers. Overall, the newsroom will no longer belong to the legacy publishers, it will become a part of every entity deciding to bring content to its consumers. What started as a social media trend will evolve into a more mature, return-on-investment-oriented content strategy.

A new generation of journalists was born, and it is way more evolved. The new content creator can no longer rely on pen and paper and must acknowledge that a new breed of readers has emerged. These readers want to consume content in an engaged fashion. The creator's job is not to write a text, but to invent his journey.

The new content creators not only have video and interactive tools in their box, they can no longer rely on gut feeling and random data. They must research their audience and track the relevant key performance indicators (KPIs). Only in this way they can make sure their stories are compelling, and their editors can ensure the user experience is such that has users coming back for more.

By the way, users are indifferent to whether the good content is editorial or commercial. So make sure your stories are excellent.

We all know that shrinking budgets are accompanied by limited resources, meaning outlets must not only produce high-quality content in a short amount of time but also stand out in how they present their content. This could mean a unique edge, top-tier sources, data-based personalization that fits the right content to the right user, or innovative content formats.

But how will the journalist become more efficient and savvier in the new era, without a significant improvement in his or her resources? This will happen with the help of AI-powered authoring assistive tools that will enable journalists to create content quickly, enhancing their ideas with relevant content and imagery, and applying both creator behavior and user behavior tracked KPIs to create better and more personalized storytelling.

The future of the newsroom will encompass innovative, tech-driven and transparent journalism, that will engage readers and make them a significant part of the story, whether those stories are paid for or not.

Yael Shafrir is the vice president of International Partnerships at Disney-backed storytelling platform, Playbuzz.