ST Engineering to Implement Anti Hacking Technology in Driverless Buses
The Singapore-based company partnered with Israeli automotive cybersecurity company SafeRide
Singapore-based ST Engineering, also known as Singapore Technologies Engineering Ltd., has partnered with Tel Aviv-based automotive cybersecurity startup SafeRide Technologies Ltd., the companies announced on Tuesday.

For daily updates, subscribe to our newsletter by clicking here.

As part of the collaboration, SafeRide's technology will be integrated into motors and hardware for driverless buses manufactured by ST Engineering, Yossi Vardi, CEO of SafeRide said in a phone interview with Calcalist on Tuesday. The financial terms of the deal were not disclosed.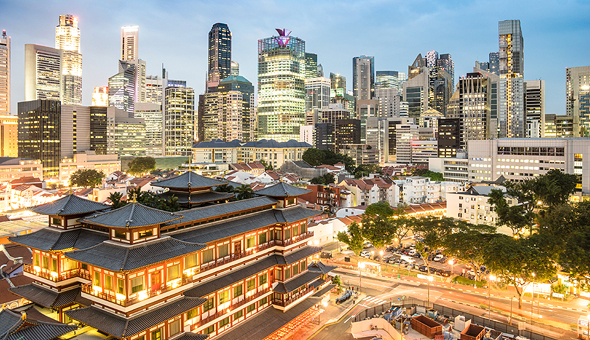 Singapore (illustration). Photo: Shutterstock

According to Mr. Vardi, the technology developed by SafeRide is currently being tested on prototypes in Singapore. Earlier this month Singapore-listed ST Engineering began testing its autonomous on-demand shuttles in the Sentosa, a resort island off the Singapore coast, as part of a pilot program in collaboration with authorities in the country.

Founded in 2016, SafeRide develops machine learning-based software that scans connected and autonomous cars' operating algorithms and blocks any anomalies or changes that may affect the car's performance. "Our technology studies the car's existing protocol and uses machine learning to detect anomalies and changes in the car's code," Mr. Vardi said. SafeRide has additional offices in Silicon Valley.