Mellanox and Starboard End Feud with Board Appointments
Mellanox and Starboard have been clashing since November, when Starboard acquired a 10.5% stake in Mellanox
Nasdaq-listed Israeli chipmaker Mellanox Technologies Ltd. and activist investor Starboard Value LP have settled their disagreements regarding board composition and several other issues, Mellanox announced Tuesday.

For daily updates, subscribe to our newsletter by clicking here.

Mellanox develops and manufactures chips for communication networks in data centers. The company employs around 2,700 people, 1,800 of them in Israel, where it is headquartered.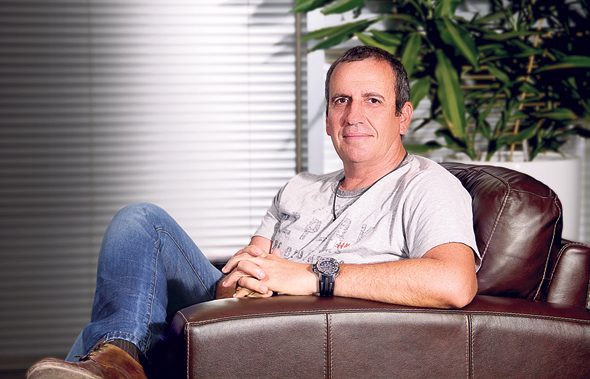 Mellanox CEO Eyal Waldman. Photo: Omer Moshe

Mellanox and Starboard have been clashing since November, when Starboard acquired a 10.7% stake in Mellanox. The activist investor levied criticism against Mellanox's management and board, announcing in January its intention to replace all Mellanox board members with its own candidates. In turn, Mellanox accused Starboard of being a risk factor to the company.

The candidates for Mellanox's board were set to be chosen in July's annual shareholder meeting. In an extraordinary general meeting held in May, shareholders overwhelmingly voted for Mellanox's two governance proposals regarding the voting scheme of July's meeting.

Per Tuesday's statement, two candidates chosen by Starboard, Jon Olson and Greg Waters, will join Mellanox's board effective immediately. Another immediate addition is Jack Lazar, an independent director mutually agreed upon by both companies. Of the current board members, Dov Baharav, Shai Cohen, and Tom Riordan are stepping down, and Thomas Weatherford will step down in March. The agreement also gives Starboard the right to appoint a direct representative to the board if certain operating performance thresholds are not met.

Starboard will withdraw the rest of its candidates and vote for Mellanox's nominees in July's meeting.

"We are pleased to have worked constructively with the board and management team to reach this solution," said in a statement Peter Feld, managing member of Starboard. "Mellanox is an outstanding company with great potential for future growth and significantly higher profitability. We are confident that the new Board will provide effective governance and oversight, and we look forward to a continuation of improved results on the top and bottom line."

"Today's announcement reflects our ongoing commitment to creating value for shareholders," said in a statement Eyal Waldman, Mellanox president and CEO. "We remain fully focused on executing our deliberate investment strategy to continue achieving operational excellence, building on our strong momentum and capitalizing on the significant market opportunities ahead for Mellanox."