It's About to Get Easier for Israelis to Get U.S. Work Visas
Israel is set to join the U.S. government's E-2 visa program for entrepreneurs who invest capital to create U.S. businesses
Following the approval of regulations by Israeli lawmakers on Monday, the U.S. is expected to begin allowing Israeli entrepreneurs and their employees to apply for work authorization through the E-2 investor visa program.

For daily updates, subscribe to our newsletter by clicking here.

The path to Israeli participation in the E-2 program started with a treaty signed between the two countries years ago. But implementation lagged behind because Israeli law did not contain an equivalent provision for American nationals to invest in Israel and obtain work authorization.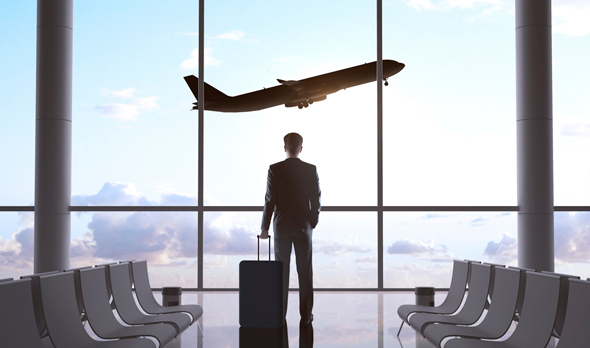 Catching a flight. Photo: Shutterstock

The lack of reciprocation was resolved on Tuesday when the Israeli parliament's Internal Affairs Committee created the B-5 visa for American entrepreneurs interested in building up their businesses in Israel.

Israel will become the 40th country to join the E-2 visa program, a development which could benefit the substantial number of Israeli startups set up each year that target customers in the U.S. market.

Until now, Israelis could obtain work authorization in the U.S. primarily through two visa programs, which come with relatively onerous requirements. The H-1B is for applicants with specialized knowledge who have obtained sponsorship from a U.S. employer. This type of visa is highly coveted around the world and is selectively given by U.S. authorities. The other type of work visa favored by Israelis is the L-1, which is for intercompany transfers. Many U.S. companies maintain Israeli offices, employing thousands who could potentially apply for L-1 visas.

Under E-2, applicants become eligible for work authorization if they make a substantial investment to set up or acquire a company in the U.S. The level of investment depends on the nature of the business, but applications must show how their plan will lead to the creation of new U.S. jobs. The E-2 program also allows the investors to man key positions in their companies with other people of the same nationality.

Israeli attorney Tsvi Kan-Tor, who has pushed for the government to approve work visa reciprocation, said the E-2 program will be a boon to Israeli companies seeking to establish themselves abroad.