Prince William to Meet With Four Israeli Tech Startups in Tel Aviv
The British Royal is set to arrive in Israel on Monday as part of a five-day tour of the region. He will visit Tel Aviv, the West Bank, and Jerusalem
The Duke of Cambridge, Prince William, is set to meet with representatives of four Israeli technology startups during his visit to Israel, the U.K. embassy in Israel announced Sunday. Prince WIlliam, Queen Elizabeth's eldest grandson and second in line for the British throne, is due to arrive in Israel Monday as part of a five-day visit to the Middle East.

For daily updates, subscribe to our newsletter by clicking here.

On Tuesday, Prince William will attend a demonstration on local innovation at the U.K. Ambassador's official residence in the greater Tel Aviv metropolitan area, where he will hear from representatives of ReWalk Robotics Ltd., a company developing a robotic exoskeleton that enables people with spinal cord injury to stand and walk.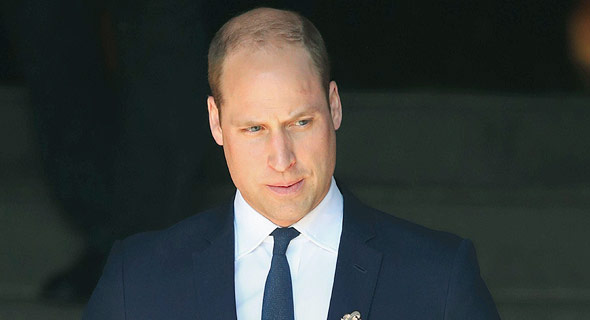 Prince William. Photo: AP

Also selected to participate in Tuesday's event is artificial vision device company OrCam Technologies Ltd. Founded by Mobileye founders Amnon Shashua and Ziv Aviram, OrCam develops a camera and microphone-equipped device that clips onto glasses and uses face recognition technology to read text and identify people and objects, including currency.

Prince William's tour marks the first official visit to Israel by a member of the British royal family. During his visit, Prince William is scheduled to meet with Israeli Prime Minister Benjamin Netanyahu and Israeli President Reuven Rivlin.