Marine Data Company Windward Raises $16.5 Million
Tel Aviv-headquartered Windward analyzes marine data to provide customers with insights about ship movements, transports, and risks
Tel Aviv-headquartered marine data startup Windward Ltd. has raised a $16.5 million series C, the company announced Sunday, bringing its total equity funding to $39 million.

For daily updates, subscribe to our newsletter by clicking here.

The round was led by Menlo Park, California-based insurtech-focused venture firm XL Innovate, with the participation of existing investors. XL Innovate managing partner Tom Hutton will join Windward's board following the investment. In April, the former CEO of BP PLC, Lord Browne of Madingley, also joined the company's board.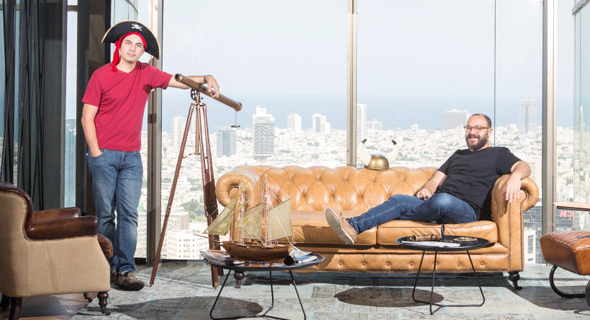 Left to right: Windward founders Ami Daniel and Matan Peled. Photo: Tomi Harpaz

Founded in 2010, Windward analyzes marine data to provide customers with insights about ship movements, transports, and risks, cross-referencing over 300 parameters for each vessel. The company's technology is used by private organizations such as insurance companies, and also by coast guards, navies, and intelligence agencies.

"In the past few years we re-positioned the company from a company with mostly government clients to a company in the domain of marine insurance, which is growing very fast," co-founder and CEO Ami Daniel told Calcalist. The current investment is a direct result of the company's recent developments and its focus on risk predicament technologies, he said.

XL Innovate and Windward have been working together for the past two years, said Hutton in a statement, adding that following the investment XL Innovate will also provide Windward with non-monetary assistance.