Israel's National Railway Adopts Contactless Credit Card Payments
The new payment system will allow passengers to use credit cards equipped with an EMV chip to instantly pay for rides without needing to purchase a paper ticket or charge a pre-purchased card
Six years after London's transportation system launched on-the-go credit card payments using EMV contactless technology, Israel's national train company is making the first steps to implement the technology. On Monday, Israel Railways Ltd. published a tender for credit card companies to list as suppliers for an EMV payment system.

For daily updates, subscribe to our newsletter by clicking here.

54.6% of all credit cards issued globally are equipped with an EMV chip, according to data released in April by Foster City, California-headquartered EMVCo LLC, a consortium controlled by six major credit companies, which is in charge of the standard.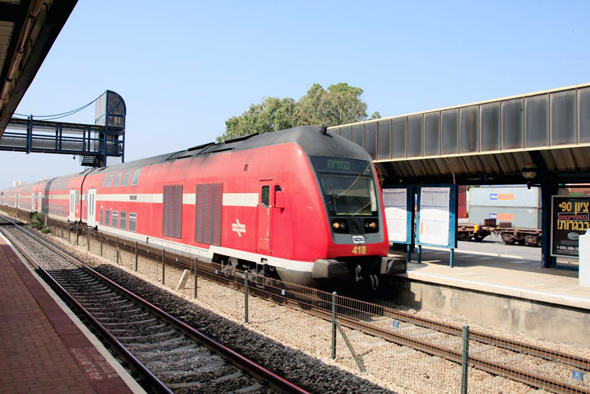 A train station in Israel (illustration). Photo: Eran Yofi Cohen

The new system will allow passengers to use EMV-enabled credit cards to instantly pay for rides without needing to purchase a paper ticket or charge a pre-purchased card, according to the tender. At the end of each day, a passenger's credit cards will be charged with the most affordable option, according to the trips they made and available saving options, such as daily passes.