Over 10% of All Investments in Israeli Tech Come from China, Israeli Minister Says
Chinese and Israeli politicians, industry magnates, and representatives of tech and investment companies are participating in the three-day summit in Zhuhai
13% of the investment in Israeli tech comes from China, Tzachi Hanegbi, Israel's minister of regional cooperation, said Monday. "China is our biggest partner in Asia," he said. Hanegbi was speaking at the fourth annual Innonation China-Israel Investment Summit, held this week in Zhuhai, a city in the south of China.

For daily updates, subscribe to our newsletter by clicking here.

More and more Chinese companies and venture capitalists choose to invest in Israeli companies in recent years. Chinese investments in Israel include the 2016 acquisition of Playtika for $4.4 billion, and the 2015 $510-million deal for medical and aesthetic laser company Lumenis Ltd. In April, the city of Beijing announced a plan to open an economic mission in Tel Aviv that will serve as a satellite of Beijing's Zhongguancun Science Park, known as the "Silicon Valley of China." In May, HSBC's Chinese arm opened an office in Israel to serve clients doing business in the country. The bank pointed to growing economic ties between the two countries as the reason for the launch of the new office.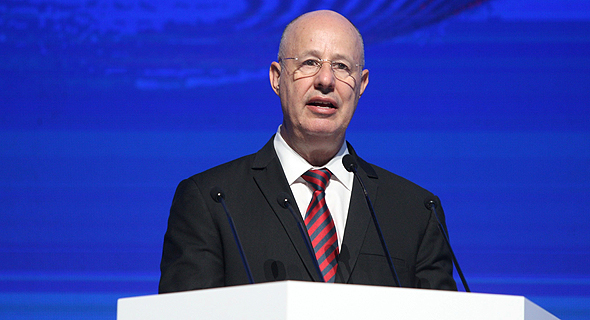 Tzachi Hanegbi, Israel's minister of regional cooperation. Photo: Amit Sha'al

During a May visit to Israel, Alibaba Group Holding Ltd. CEO Jack Ma said that his company is considering an expansion of its activity in Israel. Alibaba first announced plans to set up offices in Tel Aviv in October 2017, as part of a $15 billion global research and development push. Also in 2017, Alibaba bought Israel-based QR codes startup Visualead Ltd., and invested in augmented reality (AR) hardware company Lumus Ltd., AR software startup Infinity Augmented Reality Israel Ltd., e-commerce search engine Twiggle Ltd., and auto computer vision startup Nexar Ltd.

Chinese and Israeli politicians, industry magnates, and representatives of tech and investment companies are participating in the three-day summit. Israeli investor Amir Gal-Or, founder and managing partner at Israeli-Chinese equity fund Infinity Group, one of the summit's organizers, said he expects to see at least 50 deals emerging from this year's event. A pioneer of the business ties between China and Israel, Infinity has more than $1.5 billion under management.

Gal-Or told Calcalist that 250 participants from Israel, including the representatives of 150 Israeli tech companies, are participating in this year's summit.

Among the Israeli companies vying for Chinese attention this week are Seismic AI, developer of a machine-learning seismic algorithm used for the early detection of earthquakes. Seismic AI CEO Amir Dinur told Calcalist the company is primarily interested in the earthquake-prone markets of China, India, and Latin America, and that they are looking for collaborations in China to install their detection system there.

Another startup, SellFee, developed an online game in which players build and operate real e-commerce stores. "For all intents and purposes it is a game, but the tasks are designed to make the player advertise the store and earn real money," said Shahar Zohar, chief operating officer at SellFee. Mr. Zohar said that the platform has 1,200 active users making an average of 100 sales a day, and that SellFee is looking to raise $2 million from Chinese investors.

Speaking at the summit, Liu Song, vice president of Alibaba Group, said he is very interested to learn from Israeli technology. "We have many opportunities in technology, especially in AI and IoT," he said. "At Alibaba we are working on many such technologies, including facial recognition, smart speakers, and more," he said. "Alibaba will invest more in research and development activity in Israel and expand our collaboration."