Acquisition of Israeli Insurer Phoenix by China's Sirius Cancelled
Sirius International Insurance has been negotiating the 51.1%, NIS 2.5 billion acquisition since September, but has failed to secure regulatory approval
Israel-based Delek Group announced on Sunday in a filing to the Tel Aviv Stock Exchange the cancellation of a deal to sell its controlling stake in Israeli insurer Phoenix Holdings to Sirius International Insurance Group, Ltd.

For daily updates, subscribe to our newsletter by clicking here.

China-affiliated Sirius and Delek first signed the agreement in September 2017, with Sirius agreeing to pay $57.5 million (NIS 208 million) for a 4.9% stake in Phoenix. In November 2017, Sirius announced it has moved to exercise its option to purchase all of Delek's remaining shares in the Phoenix, 46.2%, for another $640 million (NIS 2.3 billion). Delek and Sirius have failed to secure regulatory approvals by the deal's July 2 deadline.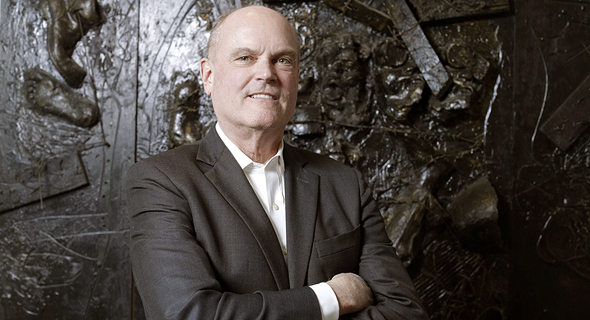 Sirius International Insurance Group CEO Allan Waters. Photo: Amit Sha'al

Last week, Calcalist reported that the deal has not been approved by Israel's Commissioner of Capital Markets Dorit Salinger, and that if it failed to meet the deadline, Sirius will be required to sell the 4.9% stake it has already acquired from Delek and abandon the deal. In Sunday's announcement, Delek confirmed lack of regulatory approval was the reason for the cancellation.

Sirius, a majority-owned subsidiary of Singapore-based investment company China Minsheng Investment Group (CMIG) International, is the fifth buyer to negotiate for Delek's stake in Phoenix in recent years.

Israeli business magnate Yitzhak Tshuva is the controlling shareholder of Delek. Due to a law passed by the Israeli Parliament in 2013, intended to reduce market concentration and increase competitiveness, Tshuva is required to separate financial assets and his real property by the end of 2019.