Israel Tanks Plans to Split National Broadcaster Citing Eurovision Contest Rules
A bill passed by the Israeli parliament cited letters from the European Broadcasting Union stating that the split may jeopardize Israel's role as host of the international song contest in 2019
Citing the regulations of the Eurovision song contest, Israel has decided against splitting its national broadcaster Kan. On Tuesday, the Israeli parliament approved a bill to cancel its plan to turn Kan's news division into a separate independent entity.
For daily updates, subscribe to our newsletter by clicking here.
In May, Israeli singer Netta Barzilai took home the trophy at the Eurovision contest with her song "Toy." The annual competition is normally hosted by the country who won the previous year. However, the bill cited letters from the European Broadcasting Union (EBU) stating that the split may void Kan's membership in the EBU, meaning the event could not take place in Israel in 2019.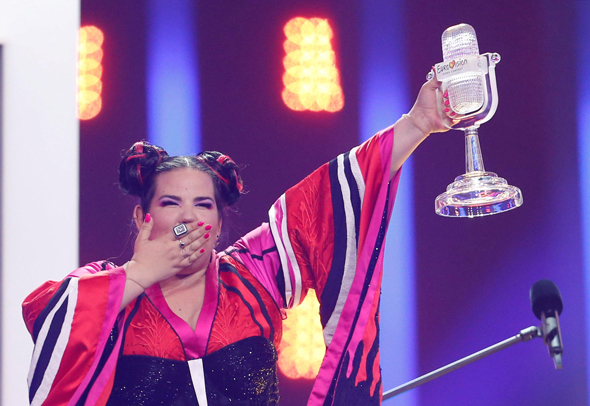 Netta Barzilai winning the 2018 Eurovision contest. Photo: Reuters

The bill passed its first reading unopposed with 54 votes, and still needs to pass a second and a third reading to become law.

One of these investigations concerns negotiations Netanyahu held with Arnon Mozes, the publisher of Israeli daily newspaper Yedioth Ahronoth, allegedly in order to weaken a rival newspaper in exchange for favorable coverage in the newspaper and on Yedioth's online news website Ynet. Calcalist is part of the Yedioth Ahronoth media group.