Teva to Relocate U.S. Headquarters to New Jersey
In December, the Israeli drugmaker announced a far-reaching cost cutting plan to deal with its multi-billion debt
Teva Pharmaceutical Industries Ltd. will be relocating its U.S. headquarters from Pennsylvania to New Jersey, New Jersey Governor Phil Murphy announced Thursday. The relocation will include the transfer and creation of over 800 positions, he added.

For daily updates, subscribe to our newsletter by clicking here.

In June, New Jersey business journal NJBIZ reported that the New Jersey Economic Development Authority approved a $40 million tax savings incentive package for Teva should the company decide to relocate to the state.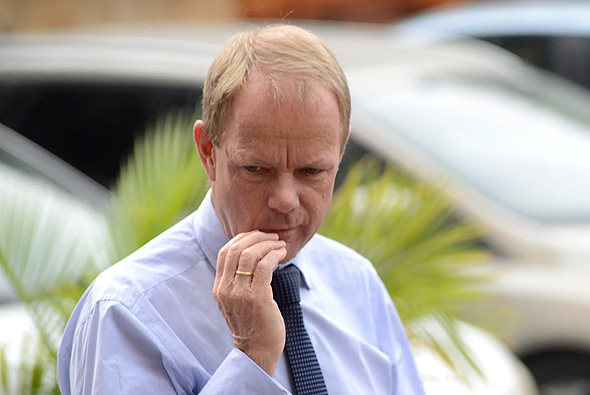 Teva CEO Kåre Schultz. Photo: Yuval Chen

Israel-headquartered Teva, one of the largest generic companies in the world, is currently carrying a debt of around $30 billion, accrued mainly as a result of its 2016 $40.5 billion acquisition of Allergan's generic unit Actavis. In December 2017, the company's then newly appointed CEO Kåre Schultz announced a reorganization plan that includes wide-spread asset divestment and the layoffs of around 25% of Teva employees, intended to reduce the company's total base cost by $3 billion by the end of 2019.

In February, Schultz stated in a meeting with investors in Tel Aviv that the company also shut down its offices in New York and Washington as part of its cost-cutting measures.

"While Teva will retain a significant presence in Pennsylvania, reducing the number of sites supports our drive to continue to improve productivity and efficiencies," said in a statement Brendan O'Grady, executive vice president at Teva and head of North America commercial.

According to the statement, Teva will expand its New Jersey location to nearly 350,000 square feet, and is expecting to transfer or create 843 jobs, and retain 232 existing positions in Pennsylvania.