Tech Meets Sports
Sports Technology Is at a Watershed Moment, Says Intel Executive
Intel surprised the world in 2016 when it acquired Israeli startup Replay Technologies, which develops a way of displaying sports events from multiple 360-degree viewpoints
If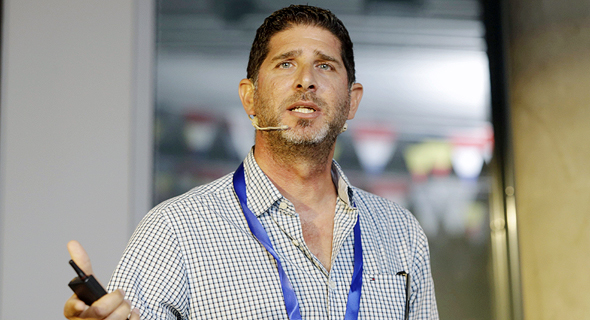 Intel sports tech developer Dudi Ben-Auen. Photo: Amit Sha'al

is right, 2018 will be the last time the entire world will huddle around their television sets to watch the same broadcast of the World Cup. The future promises a viewing experience as different as color TV was when it came to replace black and white.

For daily updates, subscribe to our newsletter by clicking here.

"We watch sports the same way we did 40 years ago," said Ben-Auen who heads Intel's sports technology group in Israel. "We have only had improvements in screen resolution and sound definition."

The industry "is asking to be disrupted," he said. "The technologies that will revolutionize the viewing experience are already here and soon they will be in our homes."

Ben-Auen was speaking at a Calcalist conference entitled "Tech Meets Sports," which was held on Tuesday at Labs, a co-working space at the Azrieli Sarona tower in Tel Aviv.

Intel surprised the world in 2016 when it acquired Israeli startup Replay Technologies, which develops a way of displaying sports events from multiple 360-degree viewpoints. In a statement announcing the acquisition, Intel said that sports technology represents a growth opportunity for the company. Ben-Auen's team is involved in Intel's major sports tech projects.