Opinion
Why Facebook's Dating Service Will Fail
Former AOL and dating service Badoo executive Amit Shafrir explains why he believes the recently announced Facebook dating service stands little chance of succeeding
In March, I published a column titled "Facebook Can Still Grow by Connecting People to Who They Need to Know", in which I talked about how Facebook should focus on connecting people with who they should know, dating purposes included.

I guess I called that one.

For daily updates, subscribe to our newsletter by clicking here.

On May 1, during F8, Facebook's annual conference, founder and CEO Mark Zuckerberg announced that Facebook would launch a dating service. As an immediate instinctual response, online dating company Match Group Inc.'s stock on Nasdaq dropped over 20% by market close that day.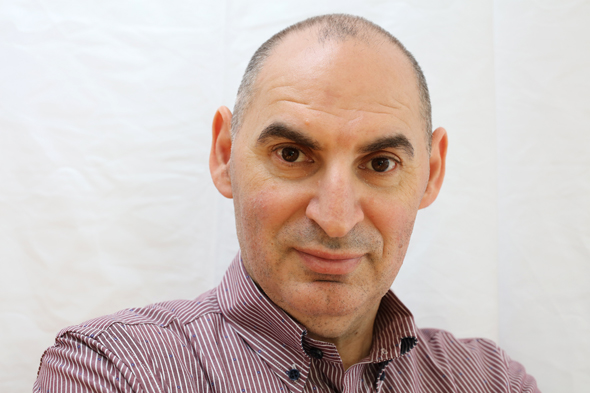 Amit Shafrir. Photo: Daniel Shafrir

However, despite all the advantages Facebook has, I believe that this sell-off was premature. Facebook's dating service will fail for several reasons.

1. Single app policy

Facebook has announced that it will incorporate its dating service into its flagship app. I think this is a huge mistake. A separate app focused on dating would be the correct approach. Here is why:

Context

Everything we do, we do within a certain context. When we browse LinkedIn we are in a work or professional context; when we browse through the Facebook app, we are in a social or a "what are my friends or family up to" context; when we play Fortnite, we are in a competitive context; and when we are using a dating app, we are in a fun, entertainment or optimistic context.

While we are quite good at switching context, it, nevertheless, requires some effort and multiple contexts within the same app experience will prove challenging, if not impossible.

Demographics

Millennials and members of Generation Z, who are the prime targets of any dating service do not generally use Facebook. They do use Instagram, so it would make more sense to embed it there. However, this is not compatible with my previous point, context. Incorporating the dating functionality into an app its primary audience does not use is the antithesis of what Facebook should be doing. Instead, they should use this opportunity to launch a new app specifically targeting these demographics. They are currently spending an enormous amount of time on apps like Tinder and Bumble. Here is an opportunity to attract this highly sought-after audience, and provide it with an engaging experience — why would Facebook give this opportunity up?

Promotion

It would look somewhat off to have other Facebook assets (like Instagram and WhatsApp, for example) promote the main Facebook app, and given the different demographics, would probably not be very effective. However, it is conceivable that Facebook could use these assets to promote a separate dating app.

Virality

"Check out this hot dating app called Facebook," said no one since 2004. A great dating app should have a natural buzz to it. It should be fun and cool and something that someone would want to share with their friends. That is not Facebook.

App store

Users searching for dating apps on Apple's App Store or Google Play   would not see Facebook among their results. They would get suggestions for purpose-built dating apps. A new Facebook dating app could be one of those. Facebook could not.

2. Monetization

Facebook is a media company whose main business model is generating revenue via ads. The best way to monetize a successful dating service is via direct payment from users, including subscriptions and one-time payments. Monetization is simply not in Facebook's DNA. It never has been.

3. Thinking small

My sense is that Facebook is not treating this opportunity with the gravitas that its potential merits. It is limiting itself to a small subset of its vast user base of over 2 billion, and to a subset of potential functionality. Here's a small back of the envelope calculation: if Facebook gets just 10% of its user base, that is, 200 million users to use this service, and if it is able to extract an average revenue per user of $2 a month — that would generate $4.8 billion of incremental revenues. Given that Facebook would not have to incur any costs of acquisition, it is likely that a clear majority of this revenue — say 80%, or $3.84 billion, would be translated into earnings before interest, taxes, depreciation, and amortization. With a current multiple of 29, that adds $111 billion to its market cap of $571 billion, which means a 20% increase.

Amit Shafrir is a consumer internet and mobile entrepreneur. Shafrir is a former AOL executive and co-founder and CEO of Quiv, a service that connects people with mentors in their field in return for charitable donations. Shafrir also headed London-based online dating service Badoo Trading Ltd. between 2010 and 2013.