Former Israeli Chief Scientist Avi Hasson to Raise A $100 Million Israeli Fund in China
During his six-year tenure as the manager of the Israeli government innovation fund, Hasson made many efforts to advance and build Israeli-Chinese relations
Avi Hasson, the former chief scientist at the Israeli Ministry of Economy, is raising a $100 million fund backed by Chinese investors, in partnership with former colleague and founder of Emerge Fund Dovi Ollech. The two announced the new fund, called Emerge II, in a press conference in Beijing on Friday, alongside several of the fund's largest Chinese investors.

For daily updates, subscribe to our newsletter by clicking here.

During his six-year tenure as the manager of the Israeli government innovation fund, Hasson—now replaced by Aharon Aharon, the former head of Apple Israel—made many efforts to advance and build Israeli-Chinese relations. Ollech was his chief of staff and advisor from 2011 until 2015, when he left the public sector and set up Tel Aviv-based Emerge, an early stage venture capital firm.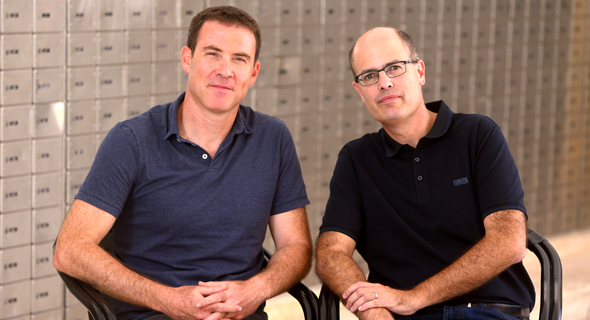 Dovi Ollech (left) and Avi Hasson. Photo: Zvika Tishler

The first Emerge fund raised $30 million in 2016 mainly from Chinese backers, including state-owned China Merchants Group, which has around $1 trillion in assets under management; Wu Yongming, co-founder and senior vice president of corporate development at Alibaba Group Holding Ltd.; Xu Xiaoping (Bob Xu), founder of ZhenFund, established jointly with Sequoia Capital China in 2011 and managing over $600 million in assets; and Zhang Ying (David Zhang), founding managing partner at Matrix Partners China (Jingwei China). All have committed to the new fund as well.

Emerge I's portfolio includes Israel-based autonomous driving simulation company Cognata Ltd., which announced a partnership in June with autonomous Intelligent Driving GmbH (AID), a Munich-based subsidiary of German automaker Audi AG; website personalization company Dynamic yield Ltd.; Tel Aviv-based cybersecurity startup Axonius; and software debugging startup Rookout Ltd. Another one of its portfolio companies was Israeli big data firm Crosswise Ltd., acquired in 2016 by Oracle.

A February report by Israel-based market research firm IVC Research Center Ltd. shows Chinese interest in Israel has been growing in the past few years, though they are still a minor player. The number of Chinese entities investing in Israeli tech companies nearly doubled in the past four years, according to IVC, from 18 in 2013 to 34 in 2017. The firm noted that Chinese investors focus almost exclusively on strategic investments in Israel, searching for innovative technology to incorporate into their own businesses. Chinese companies are also increasingly interested in buying Israeli assets, with notable deals such as the 2016 acquisition of Playtika for $4.4 billion, and the 2015 $510-million deal for medical and aesthetic laser company Lumenis Ltd.

The potential in China is enormous, but Israeli entrepreneurs have no idea how to approach the Chinese market, said Ollech in an interview with Calcalist last week. "These processes take time, but that's the direction the world is going," he said. "Something very big is going to happen, (in China)," he noted.

China has moved from a focus on inner growth to a more global focus that necessitates outside companies and technology, such as can be found in Israel, Ollech said.

"Israeli startups take a well-traveled path: if you're successful, you move to the U.S. until someone buys you. I realized that to break that, I needed to connect to leading people who will be able to invest their own money and also offer a unique geographical point of view," Ollech explained his decision to focus on China.

"We have a hold in Europe and the U.S., but Israel must continue to penetrate Asia," Hasson explained," Hasson said.