Israeli and U.S. Defense Robotics Companies Quarrel Over China Ties
Israeli Roboteam sued Massachusetts-based competitor Endeavor Robotics over alleged defamation connecting Roboteam to Chinese attempts to obtain U.S. military technologies
Israeli defense robotics company Robo-Team Ltd. (Roboteam) has sued Massachusetts-based competitor Endeavor Robotics Inc. over alleged defamation connecting Roboteam to the Chinese government. The lawsuit was filed by Roboteam's U.S. subsidiary Robo-Team NA Inc. to a Colombia district court in June 2017.

For daily updates, subscribe to our newsletter by clicking here.

Founded in 2009 in Israel and headquartered in Maryland with additional offices in Tel Aviv and a factory in Pennsylvania, Roboteam develops ground robotic systems for tactical military use. The company lists military and government arms from the U.S., Israel, the U.K., Canada, Thailand, and Switzerland among its clients. Roboteam has raised $62 million to date from investors including Chinese investment firm FengHe Fund Management, co-founded by John Wu, formerly the chief technology officer at e-commerce company Alibaba.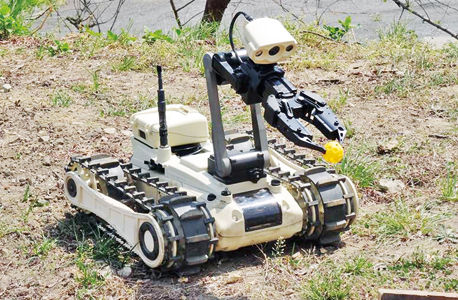 Roboteam's MTGR unmanned ground vehicle. Photo: PR

The lawsuit alleges that Endeavor hired defense-focused lobbying firm Sachem Strategies to spread false rumors that Roboteam is controlled by the Chinese government, which uses it to obtain U.S. military technologies. Roboteam alleges that Endeavor's actions were part of the latter's attempt to secure two U.S. military contracts worth hundreds of millions of dollars each.

In April, Judge Trevor N. McFadden issued a memorandum opinion dismissing Roboteam's case for lack of personal jurisdiction over the two Massachusetts-based companies. The judge also dismissed Anti-SLAPP (strategic lawsuit against public participation) motions filed by Endeavor and Sachem for the same reason. If granted, the motions would have awarded Endeavor and Sachem all legal costs, pursuant to the District of Columbia's Anti-SLAPP statute, meant to protect defendant's against intimidation suits.

Israel's technology trade with China is a sensitive issue for the U.S. administration. In 2000, the U.S. prevented a deal that would grant China an advanced Israeli airborne warning system called Phalcon. The cancelation of the deal led to a diplomatic crisis between Israel and China. Four years later the Pentagon attempted to stop Israel from returning several Israeli-made drones which China had sent to Israel for maintenance. In 2005, Israel agreed to a request by the U.S. to enhance its export control mechanisms, to cease all military trade with China, and to submit nonmilitary tech deals with China for review by the U.S. Department of Defense.