Investors Focus on Cybersecurity, As Investments in Israeli Startups Dwindle
The first half of 2018 saw 260 funding rounds for Israeli startups, totaling $2.42 billion in investments, according to a new report
The first half of 2018 saw 260 funding rounds for Israeli startups, totaling $2.42 billion in investments, according to a new semi-annual report published Thursday by Start-Up Nation Central (SNC), a Tel Aviv-based non-profit organization managing a database of Israeli tech companies.
For daily updates, subscribe to our newsletter by clicking here.
The amount of money raised is lower compared with the second half of 2017, in which investments totaled $2.77 billion. When reviewed in a broader context, 2018 saw a rise of 33% from the first half of 2015, in which $1.81 billion was raised. The median size of funding rounds in Israel has increased from $2 million in the first half of 2015 to $5 million in the same period of 2018, according to the report.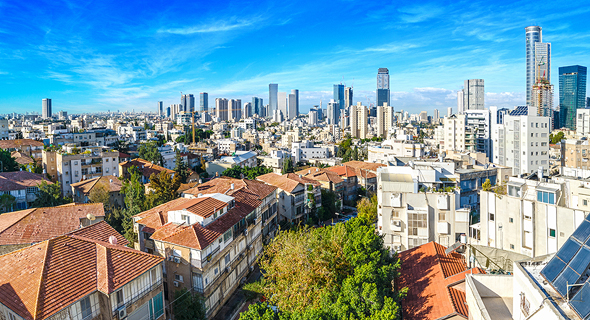 Tel Aviv. Photo: Shutterstock
The top three funding deals of 2018 belong to blockchain company Orbs Ltd., which raised $118 million from undisclosed investors in May, software company Clarizen Inc. which received $110 million from private equity firm K1 Investment Management LLC in a management buyout, and financial service company eToro Group Ltd., which raised a $100 million Series E round led by China Minsheng Financial Holding Corporation Limited.
Only 43 Israeli-linked companies made an exit in the first half of 2018, the lowest number of exits since 2015, bringing in a total of $1.71 billion, according to SNC's report. In comparison, the second half of 2017 saw 55 exits totaling $4.71 billion. Only three Israeli tech companies went public in the first half of 2018, raising $104 million.
Cybersecurity startups raised the most funds in the first half of the year, totaling $536 million in 60 funding rounds, 47% more money raised than during the second half of 2017.
Fintech companies raised $396 million in 40 rounds during the first six months of 2018, 25% more than the amount raised in the previous half year.
Agritech companies raised $35 million in 15 rounds, 64% less than the previous half year.