Regulator Hopes to Pave the Way for Newcomers in Israel's Rigid Financial Services Market
On Monday, Israel's central bank and Ministry of Finance announced they are working to establish open banking standards in the country
A small number of financial service providers currently dominate Israel's small, highly regulated financial services market. Only 10% of the hundreds of homegrown fintech startups operating in Israel offer local services, according to data published by the Israeli Ministry of Finance in 2017. On Monday, the country's central bank and its Ministry of Finance announced they are working to establish open banking standards that will increase competitivity in the local market by paving the way for new entrants and new services.

For daily updates, subscribe to our newsletter by clicking here.

Open banking standards regulate information sharing between financial service providers, facilitating customer transition between vendors, and enhancing the ability of newcomers to offer competing services and price comparison portals. Such standards specifically address the imbalance between banks, which have a comprehensive view of the customers, and smaller vendors, by requiring banks to offer application programming interfaces (APIs) to third parties.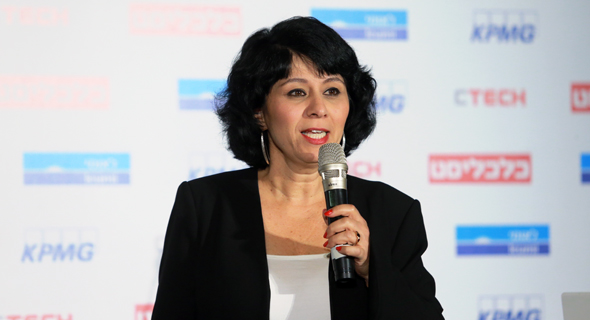 Israeli banking regulator Hedva Ber. Photo: Orel Cohen

While price comparison services can enhance competitiveness, commissions paid to third-party sellers by incumbents may detract from the quality of service given to end users, requiring that regulation addresses partnership structures.

The Bank of Israel, Israel's central bank, published a call for information on the issue Monday. the Bank aims to publish a draft for the bill within six months, with the target of putting the regulation into effect by the end of 2021, it said. While the plan currently addresses only banks, credit companies may also be included in the open banking reform in the future.

Open banking could also open the way for a digital bank in Israel, something Israeli banking regulator Hedva Ber said in May may only be a year away. It could also open the way for further entry of payment services like PayPal in Israel.

Local banks oppose the suggested reforms, currently demanding that information sharing would be dependent on active requests from specific customers, according to one person familiar with the matter who spoke with Calcalist on condition of anonymity. If these demands are met, the impact of the intended reform will be greatly diminished, effectively shutting third parties out.