Defense Contractor Elbit Wins Israeli Navy Contract
Elbit will supply the Israeli navy with electronic warfare systems for its Sa'ar 6-class corvettes, assigned to guard Israel's gas rigs
Israeli defense contractor Elbit Systems Ltd. has won a contract worth around $85 million with Israel's Ministry of Defense, Elbit announced Tuesday. As part of the 10-year contract, Elbit will supply the Israeli navy with electronic warfare systems for its Sa'ar 6-class corvettes, assigned to guard Israel's natural gas rigs. The systems include digital receivers, signal processing technologies, and analysis tools.

For daily updates, subscribe to our newsletter by clicking here.

Dually listed on Nasdaq and the Tel Aviv Stock Exchange, Elbit and its subsidiaries manufacture and distribute defense electronics and products in a variety of technological domains, including communications, aerospace, land and naval systems, surveillance, and reconnaissance.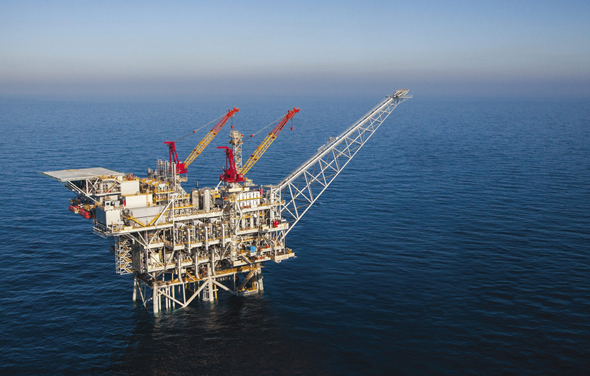 A drilling platform at the Tamar gas reserve. Photo: PR

Headquartered in Israel's northern port city of Haifa, Elbit was founded in 1966 and has around 13,000 employees worldwide, 10,000 of which in Israel. In 2017, Elbit reported revenues of $3.3 billion and GAAP gross profit of $997.9 million, compared to $959.6 million in 2016.

In June, Elbit announced it has received the regulator's approval to acquire state-owned Israeli arms manufacturer Israeli Military Industries (IMI) Systems Ltd., for NIS 1.8 billion (approximately $495 million). An additional payment of NIS 100 million (approximately $27 million) will be made contingent upon IMI meeting certain performance goals.