Otto Co-Founder Lior Ron Returns to Uber to Lead Uber Freight
Ron joined Uber after the ride-sharing company bought autonomous truck startup Otto. He led the Uber Freight program until he left the company in March
Israeli autonomous vehicle entrepreneur Lior Ron was re-appointed to lead Uber's trucking business, Uber Freight. Ron announced the appointment Tuesday in a post to his personal Facebook page.

For daily updates, subscribe to our newsletter by clicking here.

"I'm back to work leading Uber logistics business, rolling my sleeves on a problem space that fascinated me over the past three years," Ron said in his post. Trucking is "one of the last great frontiers where tech can help shape an industry to be much more fair and transparent for everyone involved," he said.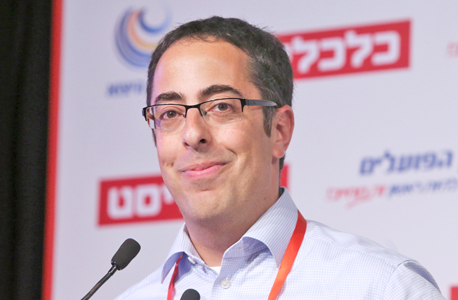 Lior Ron. Photo: Zvika Tishler

Ron is the co-founder of self-driving truck startup Ottomotto LLC, widely known as "Otto." Founded in San Francisco in early 2016, Otto was bought by Uber later that year for $680 million.

According to his LinkedIn page, Ron had been serving as head of Uber Freight since September 2016, before leaving the ride-sharing company in March.

Another Otto co-founder, former Google engineer Anthony Levandowski, was fired from Uber in May 2017. Levandowski was at the center of a lawsuit filed by Alphabet Inc. subsidiary Waymo against Uber in 2017. An autonomous car company, Waymo alleged that Levandowski stole documents containing Waymo trade secrets. The lawsuit was settled in February when Uber agreed to pay Waymo $245 million.

reported that what transpired during Ron's hiatus was a months-long negotiation to rework the terms of Otto's acquisition deal. As part of the reworked deal, Bloomberg reported, Uber will give Otto shareholders an equity stake in Uber Freight as a standalone business. The original deal had Otto shareholders taking a cut of the profits Uber generated from its trucking business, while retaining some of Otto Trucking's intellectual property.

Also on Tuesday, a third Otto co-founder, Don Burnette, announced his new autonomous car startup closed a $40 million Series A investment. Burnette founded Kodiak Robotics earlier this year together with Israeli venture capitalist Paz Eshel. The company aims to develop new autonomous driving technologies for the long-haul trucking market.