Hamas Launched Fake App to Hack Into Israelis' Phones, Says Israeli Cybersecurity Startup
Israeli cybersecurity startup Clearsky said it exposed an attempt by Hamas to spread spyware through bootleg rocket launch warning app
On Thursday, Israeli cybersecurity startup Clearsky announced it detected an attempt by Hamas to spread spyware to Israelis' smartphones. Their method—releasing bootleg app IsraelAlert, designed to imitate Israel's official RedAlert early-warning website and app, which alert of imminent Hamas rocket attacks.

For daily updates, subscribe to our newsletter by clicking here.

The Israeli military operates a radar system installed in areas near the Israeli border with the Gaza Strip to warn civilians of rocket launches by sounding air raid sirens.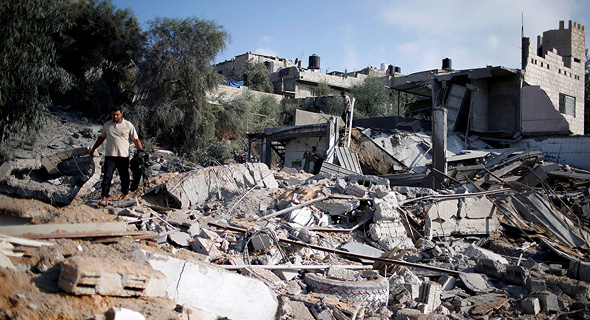 Gaza following recent bombings. Photo: Reuters

According to Clearsky, Hamas is pushing the IsraelAlert spyware through a website disguised as the official website for the Israeli early warning system, where the app can be downloaded. Clearsky warned that Hamas will also try to push the app through fake Facebook accounts and Twitter bots, but said that such attempts have yet to be detected.

In a statement, Clearsky CEO Boaz Dolev said that once the app is downloaded, it takes over the smartphone completely, allowing the hacker to track the location of the device, operate the camera and recorder, and send messages.

Dolev added he believes that Hamas timed the release of the app with the recent escalation of violence in the area. Nearly 200 rockets were fired from Gaza between Wednesday and Thursday, with the Israeli military retaliating with heavy bombardments in Gaza before agreeing to an Egyptian-brokered ceasefire Friday. The Israeli shelling killed a Hamas militant and a pregnant Palestinian woman with her infant child, Palestinian health officials reported.