Berkshire Hathaway Builds Teva Position for Third Quarter in a Row
In a Tuesday Filing, Warren Buffett's holding company revealed it has increased its stake in Teva by 6.7% in the second quarter of 2018
Warren Buffett's Berkshire Hathaway Inc. has solidified its position in Teva Pharmaceutical Industries Ltd., according to a second-quarter filing submitted Tuesday to the U.S. Securities and Commission Exchange. The company upped its stake by 6.7%, increasing the number of its sponsored American Depository Receipts from around 40.5 million to 43.2 million.

For daily updates, subscribe to our newsletter by clicking here.

Teva's stock was up 0.77% at Tuesday's market close on NYSE. The company is currently trending up in after-hours trading.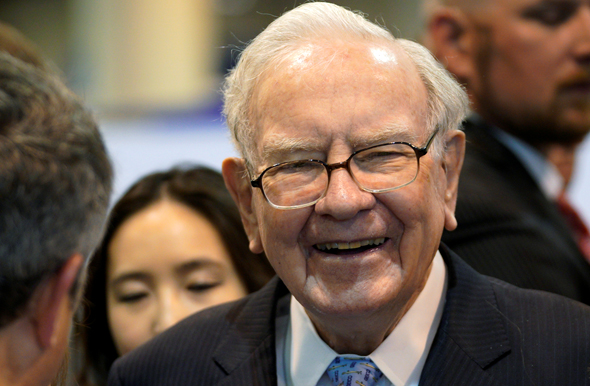 Warren Buffett. Photo: Reuters

Diminishing revenues, rising generic competition for Teva's multiple sclerosis blockbuster drug Copaxone, and the heavily leveraged $40.5 billion acquisition of Allergan's generic unit Actavis in 2016 have exerted downward pressure on Teva's stock since late 2015, sending the company's stock to a 15 year low in November 2017. Since the appointment of current CEO Kåre Schultz in November and the execution of a reorganization plan, Teva's stock has almost doubled in value, though the company's quarterly reports continue to be less than stellar in terms of revenues and profit.

Berkshire Hathaway first acquired 18.9 million Teva ADRs during the fourth quarter of 2017, when Teva's stock was at its lowest. The investment, revealed in February 2018 in Berkshire Hathaway's SEC filings, caused much speculation, leading Mr. Buffet to go on record saying he wasn't personally involved in the decision.

Berkshire Hathaway then more than doubled its Teva stake during the first quarter of 2018. At the time of its May filings, its 40.5 million shares were worth almost $693 million. The company's current stake, assuming it is still the same as it was at the end of June, is worth around $955 million at Tuesday's stock valuation.