Denmark's Leo Pharma Partners with Israel's eHealth Ventures on Healthcare Startup Competition
Finalists will represent Israel at the upcoming Danish Technical University High Tech Summit, to be held in Denmark in October
Earlier this year, dermatology-focused Danish pharmaceutical multinational Leo Pharma A/S opened a branch of its startup-forward innovation lab in Israel. Now the local lab, headed by its Canadian head Miron Derchansky, is partnering with Tel Aviv-based eHealth Ventures on a competition for startups looking to leverage data for better healthcare applications.

For daily updates, subscribe to our newsletter by clicking here.

eHealth is a joint venture of Israeli health maintenance organization Maccabi Health Services and the Innovation Center of Cleveland Clinic. The firm announced it will invest NIS 3 million (around $800,000) in the winning project.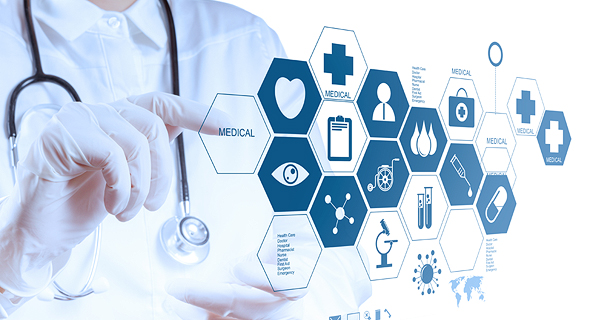 Digital health. Photo: Shutterstock

The challenge is open to projects that make use of data to better current healthcare applications, such as assisting patients to manage their conditions better and predicting medication adherence, or projects that look to digitize medical processes such as clinical trials. Finalists will represent Israel at the upcoming Danish Technical University High Tech Summit, to be held in Denmark in October, and be eligible to compete for a 10,000 Euros prize and a months-long incubation program at Leo Pharma's main innovation lab hub.

Leo Innovation Lab and eHealth stated that selected projects will also receive full support from both entities for two years, and additional funding of up to $2.4 million.