Advocacy Group Likens Israeli Cyber Bill to a "New Intelligence Agency"
Sponsored by the Israeli Prime Minister office, the law would give Israel's cyber defense authority far-reaching powers
The Israel Internet Association, a non-profit advocacy organization, is launching an offensive against Israel's proposed cybersecurity law, sponsored by the country's Prime Minister's office and first presented to the parliament in June.
For daily updates, subscribe to our newsletter by clicking here.
"A comprehensive reading of the bill's memo creates in the reader an unpleasant feeling that right before his eyes a new intelligence agency is being established," the organization writes in a position paper sent earlier this month to the Israel National Cyber Directorate, an agency charged with Israeli national cybersecurity. The new bill aims to regulate the activity of the latter in the private sector.
The law has faced criticism for giving the directorate far-reaching powers by opposition lawmakers and by privacy advocates, civil liberties groups, and cybersecurity specialists. According to the proposed law the directorate will have the authority to enter businesses and private homes without a warrant and seize equipment, demand information, and instruct businesses on matters related to cybersecurity. The law also mandates the establishment of a database that will routinely collect information from various organizations, including private companies like internet service providers, to identify and prevent cyber attacks.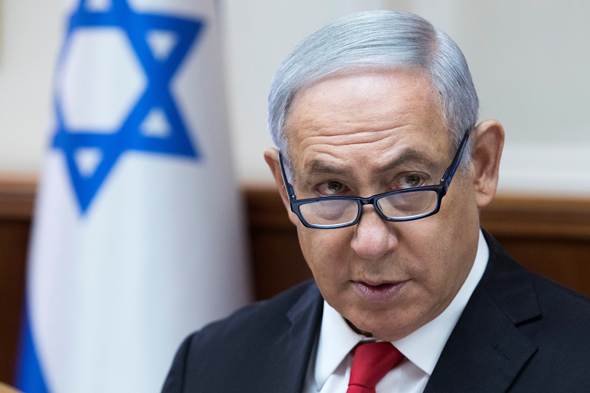 Israeli Prime Minister Benjamin Netanyahu. Photo: Reuters
In the paper, signed by the association's CEO Yoram Hacohen, a lawyer specializing in technology and information regulation and the former head of an Israeli government agency that is responsible to safeguarding databases, the association states the memo severely lacks transparency and governance mechanisms.
The bill gives the agency a mandate to operate without parliamentary approvals and does not require periodical reports to the parliament. It also does not specify any requirements pertaining to making the actions of the directorate known to the public, while including clauses that prohibit directorate employees from passing information to the public.
The authors of the letter also criticize the planned database, stating that such a monitoring body that will mostly monitor private people or legitimate businesses and that generates alerts of an "undetermined level of accuracy" necessitates extra caution.
The authors also recommend that the Israeli police will be taken out of the list of bodies entitled to receive information from the directorate. Israeli police operate mainly against citizens, not against state enemies such as terrorist organizations, the authors explain. As the directorate will collect private information on a wide scale, giving the police access to that information will "severely compromise" human rights in the country, according to the paper.