Analysis
Baidu's Reputation Problem in China Gives Google a Chance
Baidu may be the unchallenged market leader in China, but users in the country believe the search engine to be overly commercialized and ethically challenged
In April 2016, a 21-year-old man from the central Chinese province of Shaanxi died as a result of a rare form of cancer. Before his death, the man published a lengthy post to a Chinese website, detailing his online search for a cure. The man blamed Chinese search engine Baidu for promoting an expensive treatment, less proven treatment through a sponsored ad, which ultimately failed to save his life. The post quickly became viral, garnering a wealth of angry comments and condemnations of Baidu.

For daily updates, subscribe to our newsletter by clicking here.

The Chinese engine has been repeatedly criticised for greediness, over-commercialization, and questionable ethics. Still, it managed to remain the unchallenged king of Chinese internet search since repeated cyber attacks and increased censorship drove Google out of the country in 2010.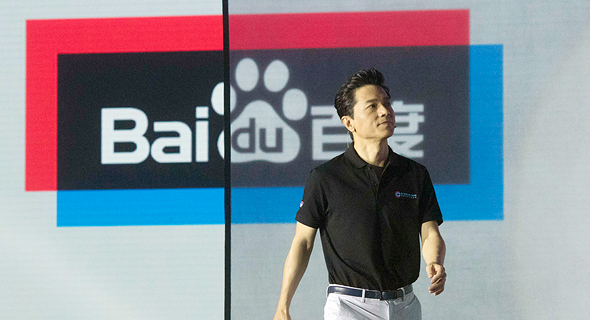 Baidu CEO Robin Li. Photo: AP

It was not even the first time that Baidu was accused of providing biased health-related results. A few months earlier, it was reported that Baidu sold the management of its many health-related forums to pharmaceutical companies and medical organizations, which used the forums as a promotional tool. Baidu has been criticized in the past for its practice of auctioning off better search engine ranking to the highest bidders, and for offering companies to effectively wipe off negative information from the web for a fee.

On August 1, The Intercept reported that Google was in the process of developing a censored search engine with the goal of re-entering the Chinese market. The reports were met with excitement among Chinese social media users, who posted liberally about their general distaste for Baidu. A survey held by Weibo, China's Twitter-like platform, showed an overwhelming preference for Google over Baidu.

On August 16, Bloomberg reported that, while speaking at an internal meeting, Google CEO Sundar Pichai told employees that plans to re-enter China with a search engine are "exploratory" and in "early stages."

Many web users expressed hope that Google's return and the competition it will spell for Baidu will force the Chinese giant, which now enjoys a 90% market share, to better its ways. "The day Google is back, I will delete my Baidu app," one Weibo user wrote.

Earlier this month, Baidu Chairman and CEO Robin Li took to Chinese social media platform WeChat to comment on Google's planned return to China, saying China's homegrown tech companies are well-equipped to compete with foreign behemoths. Should Google indeed re-enter China, Li wrote, Baidu will defeat it.

Li is likely right. Contrary to its unquestioned global dominance, Google did not enjoy great success in China even before it exited the country. Prior to 2010, Google held only a third of the Chinese market.

Google's limited popularity in China had many reasons. Early on, Baidu operated a music sharing service similar to Napster, which attracted the wrath of the global music industry but also brought in droves of users. While Google refrained from advertising its search engine, in accordance with its global strategy, Baidu advertised intensely, emphasizing the fact that it was a homegrown Chinese engine that better understood the Chinese mind.

In one Baidu commercial, an American cowboy speaking bad Chinese was challenged by a sharp-tongued Chinese master. The message was that Baidu understood Chinese better and it rang true to many Chinese web users. Google remained the preferred engine for China's academics and business users, who used it to find English-language results.

Google's eight-year hiatus gave Baidu crucial time to cement its status in China. But criticism grew accordingly. Baidu's fragile brand means that Google today likely stands a better chance for successful entry into China than other global tech juggernauts Amazon and Facebook, who compete with better loved local companies, Alibaba and Tencent. In a survey of Chinese consumers published by research company Reputation Institute, Inc. in May, Baidu was ranked 125 out of 155 popular companies. Google was ranked in fourth place.

Chinese users' dislike for Baidu raised the popularity of bypassing the engine with the use of dedicated search apps. In many Western countries, users searching for a nearby restaurant will hit up Google. In China, people are more likely to use an app like Squirrel Mituan, listing restaurants and other hangout places. Additionally, much of the online activity in China today happens on Tencent's popular Wechat app, which is mostly unsearchable through Baidu. If Google will collaborate with Tencent as part of its Chinese strategy, its chances of success would rise dramatically. Even if Google is unable to surpass its 2010 30% market share, 770 new users are nothing to sneeze at.

While Chinese will likely benefit from Google's return, the Chinese government is not quick to open its arms to the foreign search engine. Following the reports of Google's strategy in China, the official newspaper of the Chinese Communist Party, People's Daily, published an op-ed inviting Google to return to China so long as it is willing to obey China's rules. The article was later taken down from the newspaper's site.

A paper published on August 6 on Macropolo.org, a website operated by the China-focused Chicago-based think tank the Paulson Institute, provides an interesting analysis of the advantages and disadvantages Google presents to the Chinese government. On the upside, the article suggests, Google's re-entry could be painted as an endorsement of China's internet controls, as well as provide a new path for China's global expansion efforts. On the downside, by allowing Google back into the country, China could be risking a repeat of the controversy and humiliation the internet giant caused it when it abruptly quit the country in 2010. One thing is clear—in the years without Google, China's internet economy thrived, with companies like Tencent, Alibaba, and Baidu proving that China could do very well without Google.