Exclusive
Baidu Tracking Online Behavior to Assign Credit Score to Users
Search, social and navigation habits help the Chinese internet company distinguish between "good customers" and "bad customers," says a Baidu executive
Baidu, the Chinese tech conglomerate, is using the data it collects on users of its search, social and navigation services to create an internal credit score for each user, according to Wilson Zhu, a senior manager in Baidu's asset management department.

For daily updates, subscribe to our newsletter by clicking here .

Calcalist interviewed Mr. Zhu on the sidelines of an investors' summit held in Jerusalem Thursday. Mr. Zhu was one of thousands of visitors to the summit organized by Jerusalem-based equity crowdfunding firm OurCrowd. He said that tracking Baidu's 660 million online users helps the company's lending and financing arm distinguish between "good customers" and "bad customers."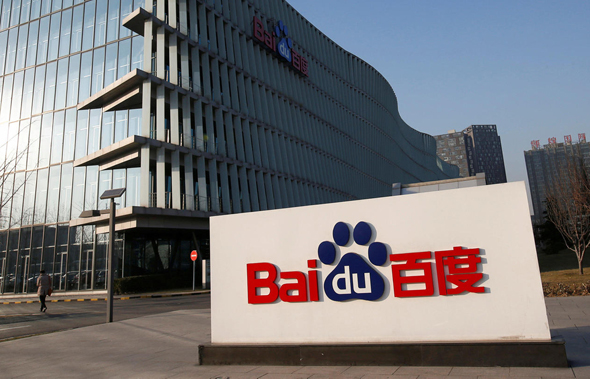 Baidu's headquarters in Beijing. Photo: Reuters

10 million users have made Baidu's "blacklist," which means they would be barred from receiving credit from the company. An additional 50 million users are on the medium-risk "grey list" and an additional 100 million are on a "white list." The rest are being categorized on an ongoing basis.

As the market leader in search in China, Baidu is one of the country's big tech trio along with Tencent and Alibaba. The company has diversified in recent years, expanding into self-driving cars, online video entertainment, voice-guided digital assistants, as well as consumer lending.

Baidu began offering consumer loans and wealth-management products in 2016. Within a year, the company's financial services came to account for 12% of its total assets, according to the Wall Street Journal. The credit rating agency Fitch downgraded Baidu last year because it considers the move into financial services risky. Another credit agency, Moody's, followed suit, giving Baidu's ratings a negative outlook.

"The negative outlook reflects Moody's expectation that the FSG business will weaken Baidu's financial position and raise execution risk over the next 12 to 18 months," Moody's said in a statement last July.

Baidu's new internal mechanism that categorizes users by credit risk might serve as an answer to the concerns raised by the credit rating agencies and others.

Mr. Zhu provided several examples of the kind of online behavior that could land a user on the blacklist.

Searching the words "how to avoid paying back my loans," is one, obvious, give away. Also, the company looks at the people you communicate with on social media. Based on the "kinds of people you are talking to" Baidu can "tell if you are a bad customer," he said.

Through Baidu's navigation service, the company tracks where its users have gone. The company's system flags users who have visited gambling halls, marking down their creditworthiness.

Mr. Zhu said that the process for rating users is ultimately determined by automated analysis of multiple data points that are crosschecked.

"Over the past one or two years, everyone in China has begun talking about Israel," he said.