To Get People Off Phones, Tel Aviv Will Send Highschoolers to Hand Candy to Strangers
Tel Aviv's city hall is launching a campaign to discourage use of mobile phones in public places
Ahead of the upcoming school year, Tel Aviv wants to decrease the use of mobile phones among parents, students, and the general public. The campaign was launched Sunday with a Facebook live stream, an Instagram hashtag and a plethora of billboards calling people to stay "out of the screen."

For daily updates, subscribe to our newsletter by clicking here.

Among the tactics the city wants to implement are "mobile-less" restaurants, playgrounds and public events, complemented by a cheery cardboard collection box for convenient mobile depositary; mobile-less kindergartens, with the slogan "a hug without a phone"; and high schoolers who hand out candy on the streets to people who are not head-deep in their phones at that precise moment.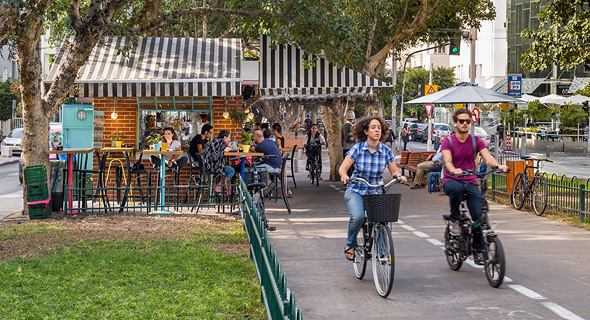 Tel Aviv. Photo: Shutterstock

The city also intends to hold educational activities for youth groups and in community centers on the subject, collaborate with nightlife venues, and print out a guide about human-phone relationships.

The campaign will commence in the upcoming year, said in a statement Shirley Rimon Bracha, head of the education department at Tel Aviv, adding that she hopes other municipalities will follow in Tel Aviv's footsteps.