Israel's Richest Woman to Sell Stake in Israel's Largest Bank
Shari Arison has received regulatory approval from the Bank of Israel to sell over 5% of her stake in Israel's Bank Hapoalim, thus forgoing her status as majority shareholder
In midst of legal investigations against her companies in Israel and the U.S., Israeli-American cruise company heiress, businesswoman, and philanthropist Shari Arison is looking to offload part of a 20% majority stake in Bank Hapoalim, Israel's largest bank.

For daily updates, subscribe to our newsletter by clicking here.

Arison Holdings Ltd. informed the bank it has received regulatory approval from the Bank of Israel to sell over 5% of its stake, forgoing its status as majority shareholder, Bank Hapoalim said in a filing to the Tel Aviv Stock Exchange Tuesday.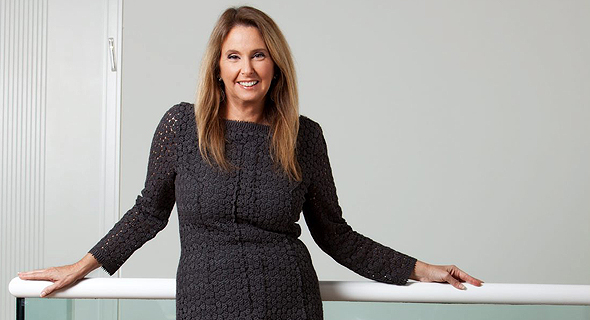 Shari Arison. Photo: PR

In August, Arison and her right-hand business manager, Efrat Peled, were interrogated by Israeli police over alleged bribery of officials in Kenya by SBI International Holdings AG. SBI is a Swiss subsidiary of Shikun and Binui (The Housing & Construction Holding Company Ltd.), one of Israel's largest construction and infrastructure companies, of which Arison owned a 47.5% stake, before selling it to Israeli businessman Naty Saidoff in June.

Bank Hapoalim has been under investigation by the U.S. Department of Justice since 2011, for allegedly helping American clients evade taxes. Last year, Arison attempted to sell half of her company's stake in the bank to American investors, but the deal fell through.

In August, Calcalist named Jason Arison, the businesswoman's son and the chairman of the family's charitable foundation as one of the main proponents of selling the family's Israeli assets, citing people familiar with the matter. Jason Arison was looking to change the focus of the family fortune to philanthropy and passive stock investments, one of these people said.