Israeli Watchdog Calls on Public in a Bid to Better Regulate Big Tech
The Israeli Antitrust Authority is seeking comments on the promotion and protection of competition in the digital era
On Tuesday, Israel's Antitrust Authority (IAA) published a paper inviting members of the public and the country's tech sector to weigh in on regulatory issues related to the digital economy and "super-platforms" operated by the likes of Alphabet, Facebook, and Amazon. According to the IAA, it is undertaking "an inquiry of the digital sector that is focused on competition issues," at least partly as a result of current global trends that have seen governments clamp down on issues such as anti-trust and privacy.
For daily updates, subscribe to our newsletter by clicking here.
Public debate on the power of Big Tech has shifted gear since the 2016 U.S. presidential race, and the subsequent debate on the impact of fake news. Facebook CEO Mark Zuckerberg appeared before the U.S. Senate in April testifying on Facebook's use of data and its privacy policies; In May, the European Union's General Data Protection Regulation (GDPR) came into effect; in July The European Union slapped Alphabet with a $5 billion fine in July for breaking antitrust laws.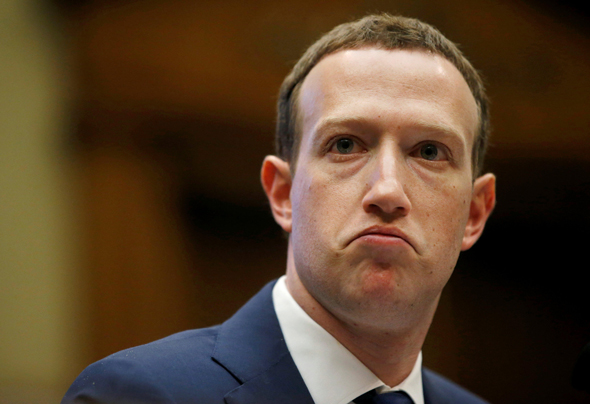 Facebook CEO Mark Zuckerberg. Photo: Reuters
The Israeli economy "has significant sectors which are data and innovation-driven," that may require special regulatory attention, the IAA writes. Israel's economy has "benefited from small, early-stage innovative firms" acquired by "super-platforms" or large firms, the paper's authors state. At the same time, the numerous acquisitions and the modes of operations of big tech firms raise concerns about their ability to control the market and limit competition, they add.
The IAA is seeking comments on the promotion and protection of competition in the digital economy. It is also seeking comments on "the increasingly pervasive collection and transmission of data and its conversion into large datasets that can provide undertakings with significant actionable business value," and the increasing edge such data collection gives super-platforms.