Paris Auto Show
Wide Adoption of Driverless Cars is Still Decades Away, Says Paris Motor Show CEO
The 2018 Paris Motor Show will feature, for the first time, the Mondial Tech, a new event that will bring together businesses across the entire automotive value chain. The event's first day will be dedicated to showcasing Israeli technologies and innovation
Jean-Claude Girot, CEO of the Paris Motor Show, or Mondial de l'Automobile, thinks that widespread adoption of autonomous vehicles is still decades away. In an interview with Calcalist, the man who runs one of the world's most prominent auto shows--over 1.2 million visitors are expected to attend this year's show--said that driverless cars are not likely to graduate from the experimental stage to practical use any time soon, not even in 25 years.

For further information and registration click here.

In addition to development problems, autonomous cars have another challenge, Girot said: people are still not ready to sit in a car and do nothing.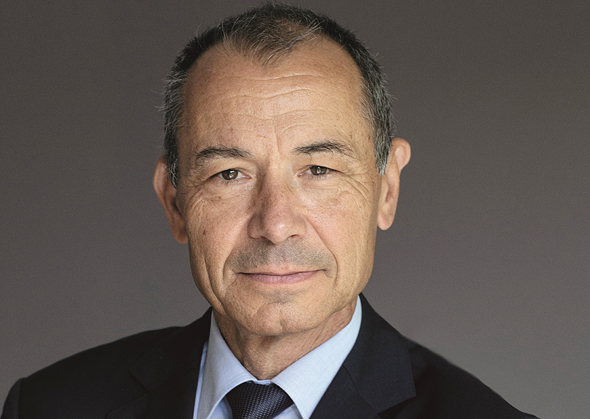 Jean-Claude Girot. Photo: PR

Having hosted five tech conferences in Silicon Valley, London, and New York, in October Calcalist will lead a delegation of some of the country's most prominent mobility and auto tech executives and entrepreneurs to this year's Paris Motor Show, which will be held at the Paris Expo Porte de Versailles.

The 2018 Paris Motor Show will feature, for the first time, the Mondial Tech, a new event that will bring together businesses across the entire automotive value chain. Mondial Tech will be held on October 2-6 and will be open to industry professionals only. Israel was chosen as a guest state at the event, and the event's first day will be dedicated to showcasing Israeli technologies and innovation.

Calcalist is organizing the events of this day in partnership with events firm Connecting Leaders Club, headed by Valérie Hoffenberg and Ayelet Gurman, with Israeli Bank Hapoalim, and with accounting firm KPMG. The day will begin with a conference on innovation expected to attended by a thousand visitors, with panels participated by senior automotive and tech executives from Israel and Europe.

Girot pushed forward Israel's presence in this year's show. The country "is at the forefront of innovation in the fields of autonomous vehicles and batteries," he said.