Singapore Exchange Leads $44 Million Funding Round for Freight Marketplace Startup Freightos
Freightos operates an online freight sales platform with tools such as price comparison, instant booking, and shipment tracking for freight shipments
Singapore Exchange (SGX) led a $44 million Series C funding round for freight shipping marketplace startup Freightos Ltd. the latter announced Monday Existing investors including GE Ventures, the investment arm of General Electric, Israel Cleantech Ventures (ICV), and Tel Aviv-based Aleph Venture Capital.

For daily updates, subscribe to our newsletter by clicking here.

Founded in 2011 by serial entrepreneur Zvi Schreiber and headquartered in Jerusalem, Freightos operates an online freight sales platform where freight vendors can upload complex contracts and generate quotes within minutes. To date, Freightos has raised $94.4 million. The company employs a team of 168 people, 45 of whom in Jerusalem and the rest in Hong Kong, Barcelona, and Miami.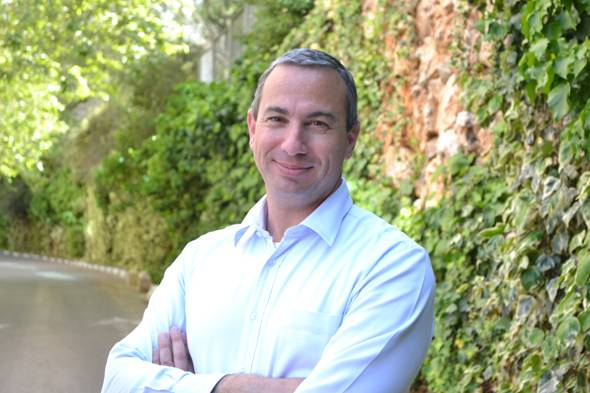 Freightos founder Zvi Schreiber . Photo: PR

Getting a quote for freight shipping, whether by sea, land, or air, can take up to two-three days, Eytan Buchman, vice president of marketing at Freightos, told Calcalist Monday. According to Buchman, the world of freight shipping suffers from a lack of transparency. "Once you begin the shipping process it is very difficult to compare prices," he said. "Things we take for granted when we order a shipment from Amazon, such as package tracking, are unavailable in this industry."

The Freightos platform offers features such as price comparison, instant booking, and shipment tracking for freight shipments, and boasts a network of over 1,200 providers and over one million quote requests monthly.

"SGX is excited by the potential to develop risk management tools and services, and build on Singapore's unique position in the trade ecosystem," Michael Syn, head of derivatives at SGX, said in a statement.