Opinion
Hardcore Hardware in the Holy Land
Software may be eating the world, but a lot of it is running on silicon developed in Israel, writes Bessemer Venture Partners' Adam Fisher
Venture investors are right to be wary of silicon investment opportunities. Product-market fit must be assessed years ahead of product delivery and even then, companies struggle to stay a step ahead of the competition and commoditization. There is a very narrow path to success with little room for error.
For daily updates, subscribe to our newsletter by clicking here.
Software deserves the disproportionate attention it gets from the venture community, but software innovation at all levels still depends on recurrent breakthroughs in underlying silicon and component hardware. Knowing what cutting-edge hardware is on the horizon helps us as investors assess what software and services to expect down the road. But I estimate there are no more than a couple of worthwhile silicon startups created each year.
Someone must make these challenging investments, and increasingly we are finding the best opportunities in Israel. Over the past four years, Bessemer has backed five of the most exciting silicon companies in the world, including Leaba Semiconductor, Kandou Bus, Vayyar Imaging, Oryx Vision and Habana Labs, four of them based in Israel (Kandou is from Switzerland). Each is working on breakthrough technologies and architectures that are paving the way for dozens of products and services built off their hardware capabilities.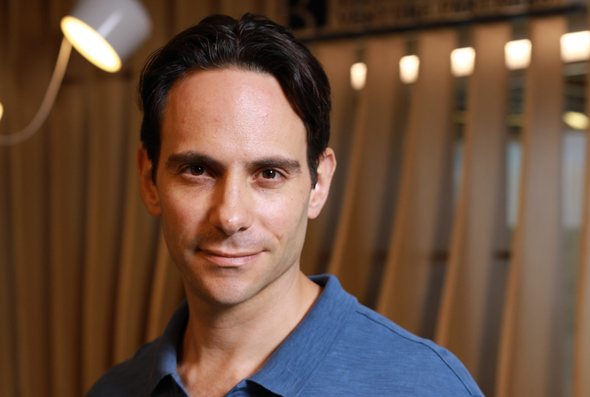 Adam Fisher, a partner at Bessemer Venture Partners
With the rise of Broadcom, Qualcomm, and ARM, the eponymous Silicon Valley is no longer the epicenter of semiconductor innovation. That honor is now shared by additional locations in Southern California, Cambridge, England and of course, Israel. Among the four regions, Israel stands out not only because its dynamic startup culture attracts leading companies from the other three regions, but also because these secretive silicon projects are so strategic to their parent companies.
Intel makes no secret of the fact that every second server and computer in the world runs on an Intel processor developed in Israel. This openness is less true of Broadcom, Qualcomm, Marvell, and SanDisk, which quietly use their large Israeli subsidiaries to extend their respective leadership in switching, wireless, communications and memory.
I sound like a shameless cheerleader when I say this, but it's true that most computers and servers run on a chip or modem designed in Israel, and that most of the world's network traffic traverses a network element with Israeli-designed silicon.
It is no longer only the giant semiconductor companies exploiting Israeli silicon expertise. Unbeknownst to many, multinational product giants including Apple, Amazon, Cisco, General Motors and Samsung rely heavily on semiconductor innovation emanating from their Israeli R&D centers (mostly by way of acquisition). These component-level innovations largely stay hidden from view because they are destined for use in the finished products of the parent company in the form of a server, switch, car, game console or phone.
For instance, Apple X's 3D facial recognition capability is an outgrowth of their once perplexing acquisition of 3D sensor company PrimeSense back in 2013. Apple has close to 1,000 engineers on the ground in Israel, many focused on advanced technologies ranging from memory controllers found in every iPad and iPhone (via the acquisition of Anobit), but also 3D sensors.
Amazon's only announced semiconductor development takes place within the Amazon Web Services division, which acquired Israel-based Annapurna Labs while the latter was still in stealth mode in 2015. Its server network processor is believed to ship with every new AWS server, presumably making the acquisition money well spent with tens of millions of chips delivered and deployed.
Cisco hadn't made a single semiconductor acquisition anywhere in more than a decade when they decided to acquire Leaba Semiconductor in 2016 for a reported $320M. The entrepreneurs' previous company, Dune Networks, was acquired by Broadcom and forms the basis of that company's high end switching products. Aside from Broadcom's Dune unit, Israel is a hotbed for switch innovation with companies like homegrown-Mellanox, Marvell and Huawei each developing switching-silicon locally.
The Next Steps are in New Markets
Israeli hardware innovation has moved away from implementing standardized communications or networking standards to developing chips for entirely new categories of products such as automotive, IoT, augmented reality and artificial intelligence. A lot of this innovation centers around new mixed-signal sensor technologies, combined with highly efficient algorithms and processors. New markets require new silicon components. The other type of silicon startup we see targets web-scale data centers with high performance and super scalable chip architectures used in networking, storage, and processing.
This explains the emergence of a company such as MobileEye (acquired by Intel), whose computer vision processor has put them at the forefront of semi-autonomous driving. The greenfield opportunity in automotive is driving other promising silicon and component companies such as AutoTalks, Oryx, Valens, and Vayyar.
In general, there seems to be a renaissance in the world of 3D sensing and imaging as the digital world seeks to capture and process real-time data from our physical world. Such innovations have broad applications from consumer and automotive to industrial and IoT with Israeli startups such as OrCam, Vayyar, Wiliot, and Inuitive.
Fresh out of stealth mode, Bessemer-funded Habana Labs is the brainchild of serial entrepreneur and investor, Avigdor Willenz, who founded it along with Davidi Dahan, Ran Halutz, Shlomo Raikin and others from Apple, PrimeSense, Ceva and Intel. Habana surprised the market this week announcing it has developed the first dedicated AI processor for commercial use. We strongly felt that the processor market needed a third category in addition to CPUs and GPUs; one dedicated to machine learning and AI processing. The company's initial chip, Goya, delivers high-performance inference throughput, compared to benchmarked competitors, with low latency, power consumption, and cost.
While it has operated in stealth mode these past two and half years, it should hardly come as a surprise that a company like Habana would emerge out of Israel.
There are too few silicon and component companies to make it the sole focus of any venture investor. However, I expect to see at least one promising startup each year with the vision, depth, and team to justify the long and expensive journey ahead. Even as silicon declines as a portion of overall venture investment, it is likely that Israeli startups will be responsible for a disproportionate number of those that ultimately make it.
Adam Fisher is a partner at venture capital firm Bessemer Venture Partners. In 2007, Fisher established the firm's Israeli office. Before joining Bessemer Venture Partners, Fisher was a partner at Jerusalem-based venture firm Jerusalem Venture Partners, working from New York, Jerusalem and Beijing.