Paris Auto Show
Tel Aviv-Centered Messaging Wins Favor of European Tech Investors, Says Israeli Venture Capitalist
Philippe Guez, founder of cross-border mergers and acquisitions firm Guez Partners, says the European perception of Israeli technology has changed, and that Israel is now on the radar of large European companies
Europe has only very recently begun acknowledging Israeli technology, Israeli venture capitalist Philippe Guez, founder of cross-border mergers and acquisitions firm Guez Partners, told Calcalist in a recent interview. "Israel was never on the radar of the large European countries," he said. "Today it is."

For daily updates, subscribe to our newsletter by clicking here.

Guez is set to participate in Calcalist's tech conference in Paris in October alongside Israeli tech executives, entrepreneurs, and some of Israel's most prominent mobility and auto tech executives. The conference will be held as part of the Paris Motor Show, or Mondial de l'Automobile, one of the largest auto shows in the world, held every two years.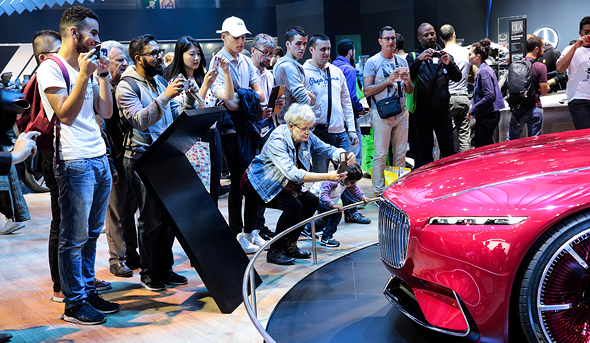 Paris Motor Show. Photo: PR

This year's Paris Motor Show will feature the Mondial Tech, a new event that will bring together businesses across the entire automotive value chain. Israel was chosen as a guest state at the event, which will have one day dedicated to showcasing Israeli technologies and innovation. Calcalist is organizing the day's events in partnership with events firm Connecting Leaders Club, headed by Valérie Hoffenberg and Ayelet Gurman, with Israeli Bank Hapoalim, and with accounting firm KPMG.

Guez said that European political concerns about the Israeli-Palestinian conflicts have, in the past, negatively affected European interest in Israel's tech offering. These sentiments have been changing gradually, he said, aided primarily by the marketing of Tel Aviv—Israel culture and tech capital—as a progressive bubble.