Former Israeli Prime Minister Ehud Barak Appointed as Chairman of Cannabis Firm
Barak has been active in the Israeli tech scene since his formal retirement of political life in 2012
Former Israeli prime minister Ehud Barak was appointed chairman of Israeli medical cannabis company InterCure, Ltd., the company announced Tuesday.

For daily updates, subscribe to our newsletter by clicking here.

Tel Aviv-traded Intercure's stock was up as much as 26.82% on Tuesday following the announcement.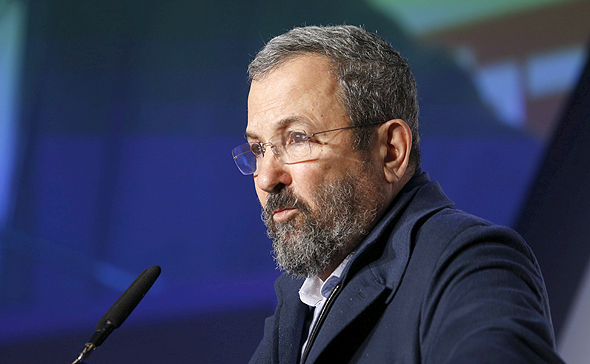 Ehud Barak. Photo: Amit Sha'al

Barak is set to lead Intercure's global expansion strategy and will earn $10,000 for 40 hours per month, the company said. Barak will also receive stock options convertible into 5% of Intercure stock.

Earlier this month, Intercure, which functions as a holding company, acquired Israeli cannabis cultivator Canndoc Ltd. for an undisclosed amount. Canndoc is licensed in Israel to produce and market medical cannabis and its products, which adhere to strict international standards, may be sold in pharmacies. Intercure said Tuesday it is in the process of changing its name to Canndoc Pharma.

Since retiring from political life in 2012, Barak has entered Israel's tech and finance sector through a number of investments. Barak is an early investor and chairman of the board of Israeli emergency response startup Carbyne (listed as Reporty Homeland Security Ltd.), which was backed by Peter Thiel's venture capital firm Founders Fund in August.

Barak is also the co-founder of Tel Aviv-based cybersecurity company Toka, listed as Cybertoka Ltd., which has recently announced investments by Andreessen Horowitz LLC and Dell Technologies Capital, the venture capital arm of Dell EMC. Founded in 2018, the company aims to provide services to government, law enforcement, and security agencies.

Intercure also holds a 9% stake in Jerusalem-based NovellusDx Ltd., which develops biological cancer treatments.