Opinion
Acquisition Streak May Hamper Attempts to Upscale the Tel Aviv Stock Exchange
The exchange is losing some of its best companies after three Israeli companies were plucked by multinationals
On Thursday, Medtronic Inc. announced the acquisition of Israel-based Mazor Robotics Ltd. for $1.34 billion in cash or $1.64 billion including Medtronic's existing 11.3% stake in the company. The deal is the third large-scale acquisition to hit the Israeli market in recent months; in August, PepsiCo Inc. announced it will pay $3.2 billion for Israeli at-home water carbonation products company SodaStream International Ltd. In May, NYSE-listed Flavors & Fragrances Inc. (IFF), one of the world's largest flavors and fragrances companies, announced the $7.1 billion acquisition of flavor and fragrance company Frutarom Industries Ltd.

For daily updates, subscribe to our newsletter by clicking here.

While such deals often evoke patriotic pride—and also net a hefty sum for Israel's coffers in the form of taxes—the recent acquisition spree should be a cause for worry for the administrators of the Tel Aviv Stock Exchange. All three companies are currently, though not for long, traded on the TA-35, Israel's leading stock index that tracks the prices of the shares of the 35 companies with the highest market capitalization on the exchange.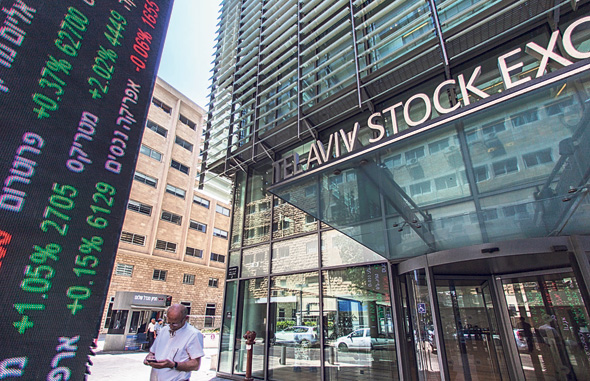 Tel Aviv Stock Exchange. Photo: Bloomberg

IFF, a company with a market capitalization of around $12 billion, plans to list in Tel Aviv following its local acquisition, but that is a small prize for the stock exchange. Local investors never really warmed up to the likes of Mylan NV, which listed on TASE in 2015 as part of a failed takeover attempt of Perrigo and delisted in 2017. Furthermore, IFF might not be included in the indices at all due to its non-Israeli status.

TASE CEO Ittai Ben-Zeev is banking on homegrown medium-sized companies to bolster the bourse. But in Israel's small market size medium-sized companies are hard to come by, and while the likes of SodaStream and Mazor are being plucked by multinationals, the next generation of companies is slow to appear. The exchange is finding new ploys to try and lure companies to list, with no great success. In one such seemingly feeble attempt, it recently launched a new index that will include 32 companies that are owned or managed by families. It is unclear why such companies should be grouped together, and which market dynamics can impact them differently than other businesses.

In August, the sale of most of the bourse to five international investors was approved, in an attempt to make it more global. As part of the strategy, an offer of 33% of the exchange to the public is planned. For that sale to succeed the Tel Aviv Stock Exchange needs to bolster trading turnover. Losing some of its biggest hitters isn't going to help.