Tel Aviv's Wastewater Management Body to Make Fertilizer out of Waste
The local plant currently treats municipal wastewater from over 2.5 million people in the greater Tel Aviv Area
The wastewater reclaiming process in the greater Tel Aviv area, also known as Gush Dan, will soon be getting an upgrade. Mey Ezor Dan Cooperative Agricultural Water Society Ltd., which owns the Dan Region Wastewater Treatment Plant (Shafdan), has announced on Thursday it is partnering with Vancouver-based Ostara Nutrient Recovery Technologies Inc. to install a nutrient recovery facility at the plant that will produce fertilizer from the waste.

For daily updates, subscribe to our newsletter by clicking here.

Established in the late 1970s, Shafdan treats municipal wastewater from over 2.5 million people in the greater Tel Aviv Area, around 370,000 m3/d, making it the largest wastewater treatment plant in Israel. The plant uses natural sand filtration to create reuse-quality effluent water, and almost all the recycled water it produces is used for irrigation in Israel. The plant is currently undergoing several other major upgrades, including the establishment of several new treatment facilities.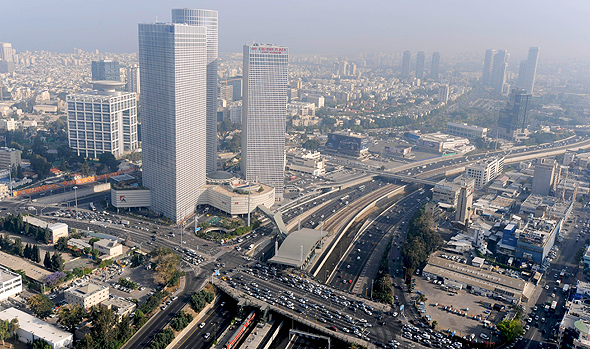 Tel Aviv. Photo: Bloomberg

Ostara states its process can recover over 75% the phosphorus and up to 15% of the ammonia-nitrogen from wastewater streams before they crystallize in pipes and equipment. Phosphorus is one of the most widely used elements due to its role in agriculture, and for the past several years scientists have been warning that the world is nearing "peak phosphorus," a point at which demand will outstrip supply, perhaps even within a few decades. Furthermore, phosphorus pollution is very harmful to the environment as runoffs into waterways upset local ecosystems by creating toxic conditions.

According to the statement, the new recovery facility will have an installed production capacity of approximately 2,000 tonnes of slow-release fertilizer per year, and the plant will receive revenue for every tonne of fertilizer produced.