IT and Analytics Company Elastic Catapults on NYSE IPO
The Israel-linked company closed 94% up on its first trading day, after raising $252 million at above the original prospectus price
Israel-linked IT and data analytics company Elastic NV listed on NYSE on Thursday night under the ticker ESTC, raising $252 million at $36 per share, above the $33-$35 per share offering price initially listed in its prospectus, and giving the company a market capitalization of around $2.5 billion. The company's stock opened and closed at $70 per share on Friday, a 94.4% increase in value.

For daily updates, subscribe to our newsletter by clicking here.

Elastic was originally founded in the Netherlands but today is headquartered in Mountain View, California. Among its four founders are two former Israelis, CEO Shay Banon and Uri Boness. The company develops a cloud-based open source search and analytics engine, with clients including eBay and Ticketmaster. As of July, the company stated it has over 5,500 customers across 80 countries and several industries, and 994 employees across 35 countries.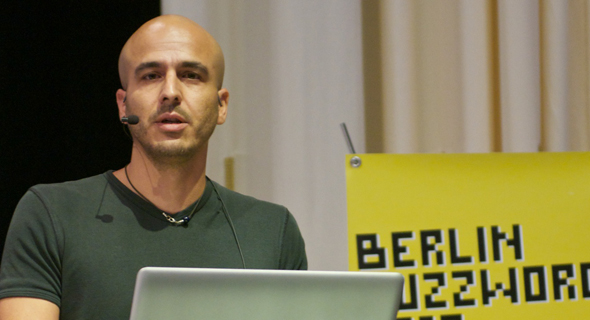 Elastic co-founder and CEO Shay Banon. Photo: Richard Wöber

Elastic is not currently profitable, reporting a net loss of $52.7 million for the fiscal year 2018, ended April 30. Subscriptions accounted for 93% of the company's total revenue in fiscal 2018, with revenue from outside the United States accounting for 39% of total revenue.

In its prospectus, the company stated it intends to use the proceeds from the IPO for general corporate purposes, and possibly for acquisitions or investments in the future.