U.S. Department of Homeland Security Commissions Israeli Cybersecurity Company Morphisec
Morphisec to develop and test an enhanced moving target defense for virtual systems as part of the DHS' Silicon Valley Innovation Program
Israeli cybersecurity startup Morphisec Ltd. announced on Wednesday that it has received an award from the U.S. Department of Homeland Security's Science and Technology Directorate. The purpose of the award is to support the development and testing of a cybersecurity product intended to protect financial institutions against attacks without reducing the overall performance of virtual desktop infrastructure (VDI).

For daily updates, subscribe to our newsletter by clicking here.

Morphisec develops and markets cybersecurity products that protect organizations from advanced persistent threats, zero-day and ransomware attacks.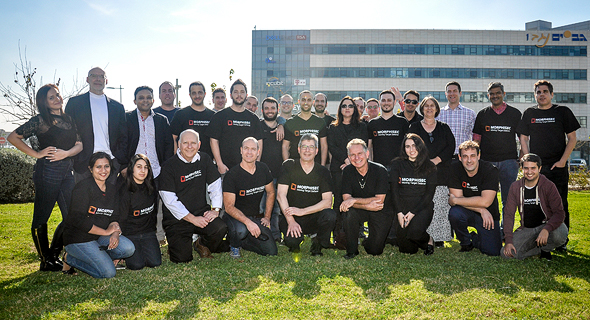 Morphisec. Photo: PR

In an email sent Wednesday, Morphisec CEO Ronen Yehoshua told Calcalist the one-year project is divided into four phases, each funded by a $200,000 grant. While the DHS has committed only for the initial investment of $200,000, if Morphisec is successful it can expect to receive the full $800,000 award, Yehoshua said. Yehoshua added that this was Morphisec's first collaboration with the U.S. federal government.

Founded in 2014, Morphisec is headquartered in the southern Israeli town of Be'er Sheva, with additional offices in Boston. Morphisec employs 60 people, according to Linkedin data. The company raised $21.5 million from investors including Orange Digital Ventures, the digital investment arm of French telecommunication corporation Orange S.A., and Jerusalem Venture Partners (JVP).