Cybersecurity Startup Morphisec Raises $12 Million
Morphisec develops cybersecurity products that use moving target defense technology to protect against zero-days, ransomware, evasive fileless attacks and other cyber threats
Israel-based cybersecurity startup Morphisec Ltd. announced on Monday it has concluded a $12 million Series B funding round. New investor Orange Digital Ventures, the digital investment arm of French telecommunication corporation Orange S.A., participated in the round, alongside existing investors Jerusalem Venture Partners (JVP), General Electric, and German telecommunication company Deutsche Telekom AG.

For daily updates, subscribe to our newsletter by clicking here.

In a statement, Morphisec said it plans to use the funding toward global expansion and growing the company's engineering, sales, and marketing teams.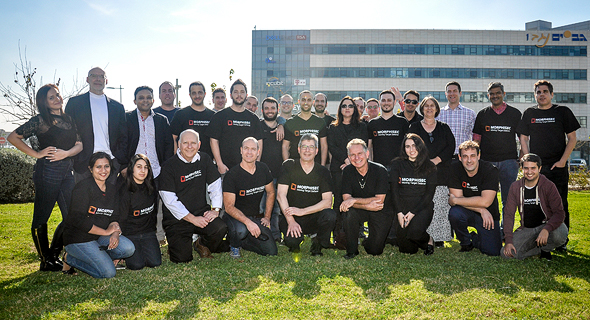 Morphisec employees. Photo: Morphisec PR

Morphisec develops and markets cybersecurity products that use moving target defense technology to protect against advanced persistent threats, zero-days, ransomware, evasive fileless attacks and web-born exploits. Founded in 2014 and headquartered in Be'er Sheva, in the south of Israel, with additional offices in Boston, Massachusetts, Morphisec employs 45 people. The company previously raised $7 million in a 2015 Round A funding round.

"Now is the time to invest in cybersecurity technology that is poised to dramatically hamper attacker's ability to operate and to enable organizations to succeed in eliminating advanced threats," Yoav Tzruya, JVP general partner and Chairman of Morphisec, said in a statement. "As threats increase in scale and severity, alternative technologies don't fully solve the challenges," Mr. Tzruya said.