Israel Measures Up to Germany, France in Venture Investments in 2018
In a new report comparing Israel and Europe, Israel came fourth in terms of total venture capital investment, with the U.K. taking first place
Israel trails the U.K., Germany, and France, in terms of total venture capital investments in 2018, according to new data. Israel has seen 2.1 billion euros in investments in the months of January-September, according to a report on investments in Israel and Europe by London-based data provider Dealroom published Thursday. The U.K. leads the chart with investments totaling 5.2 billion euros, Germany comes second with 2.8 billion euros in investments, and France comes third with 2.8 billion euros.

For daily updates, subscribe to our newsletter by clicking here.

Together, the U.K., Germany, France, and Israel have been responsible for 70% of Europe's total venture capital investments over the first nine months of 2018.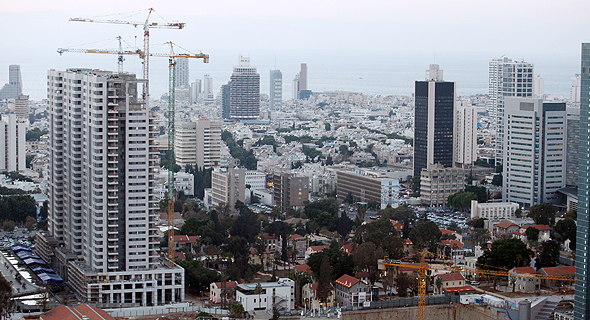 Tel Aviv. Photo:Orel Cohen

Israel has a population of 8.9 Million, and it had a total gross domestic product of around $300 billion in 2016, according to OECD data. In comparison, France has a GDP of $2.8 trillion and a population of around 67 million; the U.K. stood at $2.8 trillion and around 65.5 million; and Germany had a GDP of $4.1 trillion and a population of a little over 82 million.

According to Dealroom, Israel has had a relatively weak third quarter, with around 500 million euros invested, the lowest cumulative sum of the past six quarters. By comparison, the second quarter of 2018 was the strongest of the past six quarters, with 1 billion euros invested in Israeli companies in total.

Among the high-profile exists of the third quarter, Dealroom counts two Israel-based companies. The first is SodaStream International Ltd., the at-home water carbonation products company for which PepsiCo Inc. agreed to pay $3.2 billion. The second is surgical robots company Mazor Robotics Ltd., which stakeholder Medtronic Plc agreed to buy out in a deal valuing the company at $1.64 million.

The sector that has garnered most interest so far in 2018 in venture investments in Europe and Israel so far in 2018 is health (4 billion euros), followed closely by fintech (3.9 billion). In terms of business model, software as a service (SaaS) beckoned investors the most, seeing 7.1 billion euros invested, 37% of the total investments in Europe. Deep tech, which includes subsectors such as robotics and blockchain, was the most popular buzzword (3.9 billion euros), with artificial intelligence in second place (2.1 billion). Enterprise software was the sector that saw the most rounds over the past nine months, 551, with health coming in second at 437.