Walmart Partners with Israeli Musician Yoni Bloch's Eko to Launch Joint Video Venture
The companies will develop original interactive content "from cooking shows to interactive toy catalogues," intended to attract retail consumers
Walmart Inc. has signed a partnership with interactive multimedia video creation and distribution company Eko to launch a joint video venture, the two announced Thursday. called W*E, the new venture will develop original interactive content, "from cooking shows to interactive toy catalogues," intended to attract retail consumers.

For daily updates, subscribe to our newsletter by clicking here.

Using Eko's technology, viewers will be able to actively participate in and affect the stories as they are being told, Walmart said.

The companies did not disclose financial details for the deal, but Walmart stated it has agreed to participate in Eko's next funding round. According to a source familiar with the matter, speaking with Calcalist on terms of anonymity, Walmart will invest $300 million in the joint venture.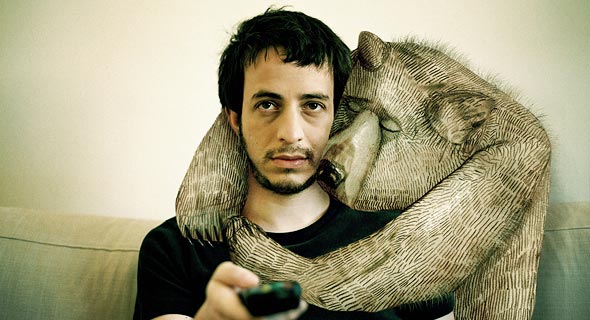 Yoni Bloch. Photo: Eko

Walmart has almost 12,000 stores, 2.2 million employees, and annual revenues of around $9.8 billion. But the rise of e-commerce and Amazon led the company to increase its related offerings, opening or acquiring e-commerce services like jet.com and investing in entertainment content like its VUDU streaming service and e-book service Walmart eBooks.

Eko was founded in 2009 as Interlude US Inc. by Israeli musicians Yoni Bloch and partners Barak Feldman and Tal Zubalsky. The company developed an interactive storytelling platform that enables brands, producers, and studios to create original interactive series. Customers include Coca-Cola, Samsung, IKEA, Shell, and Red Bull. The company collaborated with Coldplay on their "Ink" music video, and created a widely acclaimed music video for Bob Dylan's "Like a Rolling Stone." More recently, it collaborated with MGM on a reimagining of 1983's WarGames movie.

Eko is based in both Tel Aviv and New York and employs around 30 people at each office. The company raised around $62 million from investors including Intel Capital, Sequoia Capital, Samsung, Sony, and MGM, according to Bloch.

Bloch will lead W*E together with Nancy Tellem, Eko's chief media officer and executive chairwoman and a former president of CBS Television Studios.