Nvidia Sets Up New AI Outpost in Israel
The Tel Aviv-based center will be under the aegis of the chipmaker's research division. Nvidia opened a research and development center in the country last year
Nvidia Corporation has announced on Thursday the opening of a new research center in Tel Aviv, to be headed by former Google Brain researcher Gal Chechik. The company first stated its intention to establish the center in 2017.

For daily updates, subscribe to our newsletter by clicking here.

The center will be under the aegis of Nvidia's research division, headed by the company's chief scientist Bill Dally. Initially, the new center will recruit 10 Israeli researchers in the field of artificial intelligence.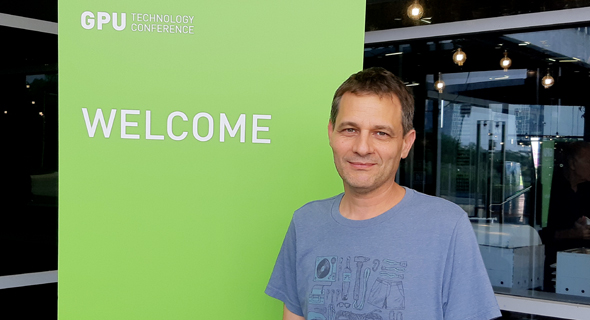 Gal Chechik. Photo: Nir Hadar

Nvidia opened a research and development center in Israel last year that currently employs several dozen people. The center is set to recruit 20 new employees in the upcoming year. Most on Nvidia's focus in Israel, however, is on the company's collaboration with around 150 local startups, for which she provides consulting services and occasionally also invests in.

Israel is a force to be reckoned with in the domain of AI, despite its small size, Dally said Thursday in a conference held by Nvidia in Tel Aviv.

Other leading multinationals, such as Intel and Amazon, also have AI-focused operations in Israel.