Silicon Valley, Tel Aviv Tech Hubs are "Key Partners" of the U.S., Says Former NSA Director
Last week, retired U.S. National Security Agency (NSA) Director Mike Rogers announced he has joined an Israeli cybersecurity startup foundry as a senior adviser
Last week, retired U.S. National Security Agency (NSA) Director Mike Rogers announced he has joined Israeli cybersecurity startup foundry Team8 LLC, founded by veterans of Israeli military's NSA equivalent Unit 8200. In a press event held by Team8 at New York's Nasdaq exchange on Monday, Rogers said his former experience working with the Israeli signal intelligence unit played a large part in his decision to join the foundry.

For daily updates, subscribe to our newsletter by clicking here.

Before taking the helm at the NSA, Rogers headed the U.S. Cyber Command and the Central Security Service (CSS). While in service, Rogers said, he spent most of his time either in Iraq and Afghanistan, or Silicon Valley and Tel Aviv. "I thought these are two key partnerships," he explained.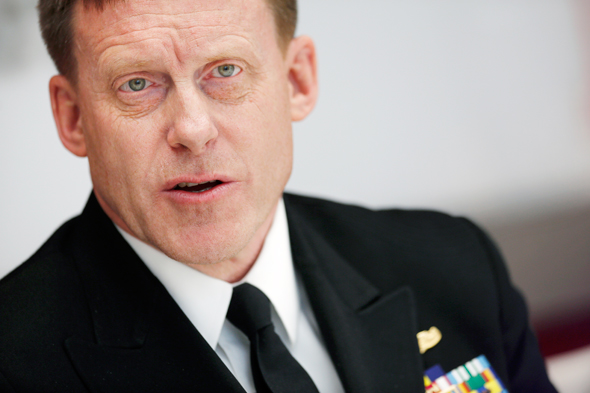 Former NSA Director Mike Rogers. Photo: Bloomberg

Rogers said he saw Israel's "willingness as a nation to accept the role of government in this world of technology," as "real positive." He sees the country's small size and "can do spirit" as advantages in pushing forward new technologies. "Israel is a key ally to the U.S. and has always been," Rogers said.

Team8 was co-founded in 2014 by Nadav Zafrir, the former chief of Unit 8200, and Israel Grimberg and Liran Grinberg, both officers in the unit. The majority of Team8's employees have also served there.

On Monday, Team8 announced it had closed a second fund, backed by $85 million in committed capital from business heavyweights including Walmart, SoftBank Group International, Singapore's governmental holding company Temasek Holdings (Private) Ltd., Airbus Group SE, Moody's, and Microsoft.

Last week, the startup founder announced that Singapore's governmental holding company Temasek Holdings (Private) Ltd. has agreed to acquire one of its companies, Tel Aviv-based cyber consulting company Sygnia Inc. Temasek paid $250 million for the Tel Aviv-based company, according to persons familiar with the matter.

As a senior advisor, Rogers will work with Team8 to analyze trends in cyber crime and develop new cyber protection procedures and technologies, the foundry said in a statement last week. Rogers will work with existing Team8 portfolio companies and have a role in developing new companies and support the foundry's U.S. expansion.