As Part of Startup Residency Program, Google Leases New Tel Aviv Building
The company announced the program last week for its six global startup campuses, located in Tel Aviv, London, Madrid, São Paulo, Seoul, and Warsaw
As part of its new startup residency program, announced last week by Google parent company Alphabet for the company's six startup campuses around the world, Google has rented a new six-story building in Tel Aviv. Spanning 1,800 square meters, the building housed the offices of online gig marketplace Fiverr Int. Ltd. until recently. Following renovations, the building will be officially inaugurated on Sunday.

For daily updates, subscribe to our newsletter by clicking here.

As part of the Tel Aviv program, 8-10 startups will receive a workspace for six months in the building. One floor will also house a coffee shop where around 100 entrepreneurs will be able to make use of free co-working space requiring pre-registration. Until now, Google offered a much more limited program in its offices in the Electra Tower, a highrise in central Tel Aviv.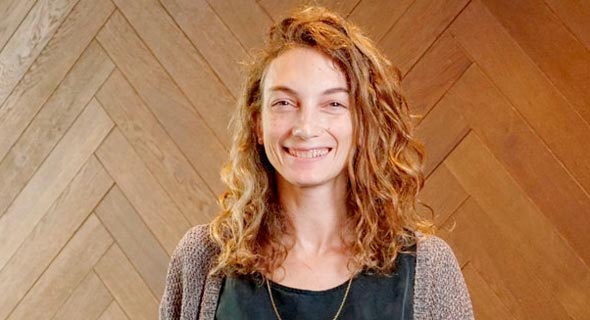 Orit Shilo, head of Google for Entrepreneurs. Photo: PR

The program will be headed by Orit Shilo, head of Google for Entrepreneurs at Google's Tel Aviv campus, set up six years ago alongside Google's campuses in London, Madrid, São Paulo, Seoul, and Warsaw. Since its establishment, the campus hosted over 3,500 events with over 300,000 participants, Shilo said in an interview with Calcalist.

The new program provides early-stage startups with personal mentoring, and access to various Google products, key personnel, and work methods, Shilo said. "We're a 20-year-old company, not a startup, with a lot of capabilities. We want to impart some of that to the industry."

While Alphabet's announcement put the emphasis on increased female participation, Shilo stresses the Tel Avivian program is aiming to increase participation across a wide variety of groups—women, ultra-Orthodox Jews, and Arabs. "It's the right thing both morally and from a business point of view," she said.

Israel is considered even less diverse than other technology hubs in the world. Women make up 24.3% of all tech employees in Israel, according to a 2017 study by the Israeli finance ministry. Ultra-Orthodox men and women take up only 0.7% of technology jobs with above median wages, despite accounting for around 10% of the population. Arabs with an Israeli citizenship account for 1.4% of the sector's high earners, though they make up around 20% of the population.

Among the innovations Google will offer participants is a free audio-video studio startups can use to record podcasts, videos, and webinars.

One of the six floors will be used for community events, modeled on the company's space in its previous Tel Aviv campus. Its offering will be expanded in the new building, Shilo said.

While Google is the first multinational to dedicate an entire building to its Israeli startup outreach operations, Microsoft, Intel, and IBM also offer similar programs. Microsoft's popular Israeli startup accelerator is sought-after by many early-stage startups operating in the country. IBM offers a 20-week program called Alpha Zone in Israel for companies in the domain of enterprise software.